Press Release
Join hands to improve essential services to support women and children experiencing gender-based violence
22 June 2022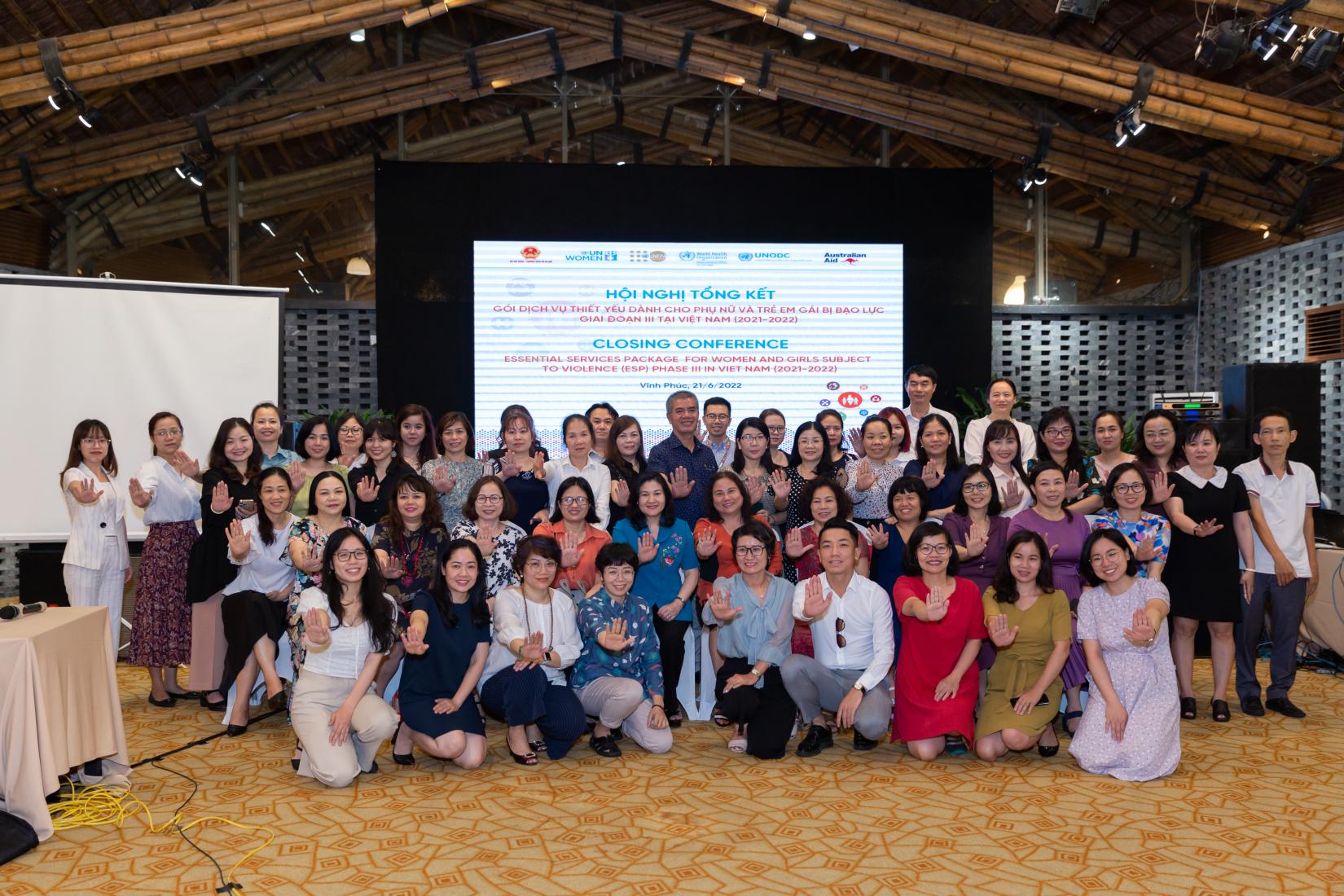 Vinh Phuc, June 21, 2022 – more than 80 delegates from United Nations agencies, line ministries, departments, representatives of several provinces and cities, national and international development organizations, CSOs gathered and shared experiences after 5-year implementation of the United Nations Joint Program on Essential Services Package for Women and Girls Subject to Violence in Viet Nam whilst committing to further joining hands in an effort to ameliorate the services in the upcoming time.
The Essential Services Package (ESP) is a Global Joint Program between the United Nations Entity for Gender Equality and the Empowerment of Women (UN Women), the United Nations Population Fund (UNFPA), the United Nations World Health Organization (WHO), United Nations Development Program (UNDP) and the United Nations Office on Drugs and Crime (UNODC). In Viet Nam, the Program embraces the close coordination and participation of 4 United Nations agencies - UN Women, UNFPA, WHO and UNODC in conjunction with 6 ministries and sectors including the Ministry of Labour, Invalids and Social Affairs (MoLISA), the Ministry of Health (MoH), the Ministry of Justice (MoJ), the Ministry of Public Security (MPS), the Supreme People's Court and the Supreme People's Procuracy.
As demonstrated by the National Study on Violence against Women in Viet Nam 2019, nearly 2 of every 3 women (nearly 63%) have experienced one or more forms of physical, sexual, emotional, and economic violence, as well as controlling behaviours perpetrated by a husband/partner in their life. However, more than 90% of women who experienced sexual and/or physical violence by a husband/partner did not seek help from formal services or authorities.
The ESP Program identifies essential services comprising health, social, justice and policing services for women and girls who have experienced gender-based violence (GBV). It is crucial for relevant ministries and sectors to strengthen coordination, governance and delivery of quality services coupled with enhancing women and girls' access to essential services. This is a global program supported by the Australian and Spanish governments.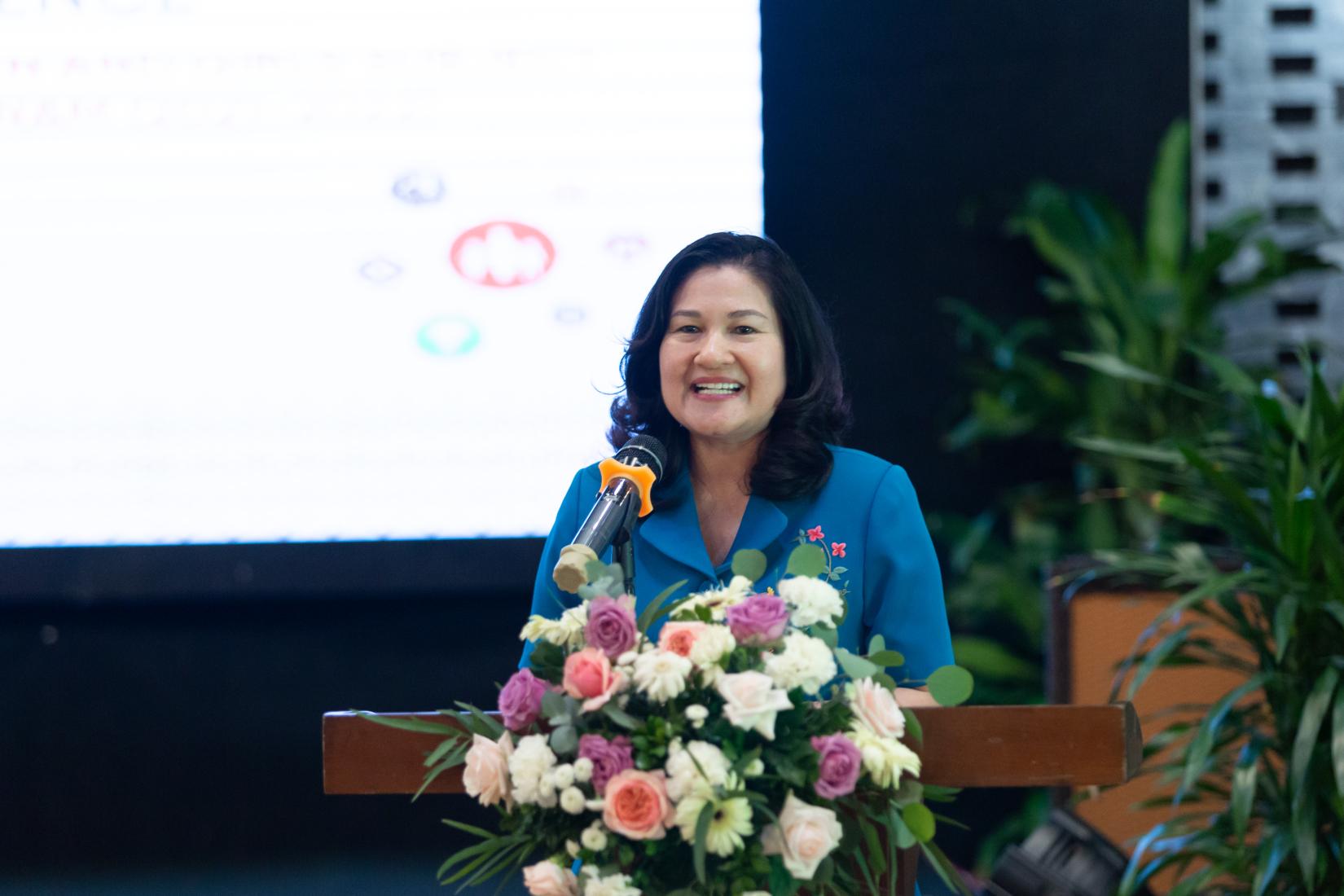 In her opening remarks delivered at the event, Mme. Nguyen Thi Ha, Deputy Minister of Labour, Invalids and Social Affairs emphasized that "We recognize and highly appreciate the technical assistance from the United Nations agencies, the active and close coordination between relevant agencies in recent years, which has enabled us to gradually formulate and adopt international standards in providing support services to women and girls experiencing violence in Viet Nam. This is also considered a practical pilot step to draw lessons learned for the formulation and completion of policies and laws in this sphere."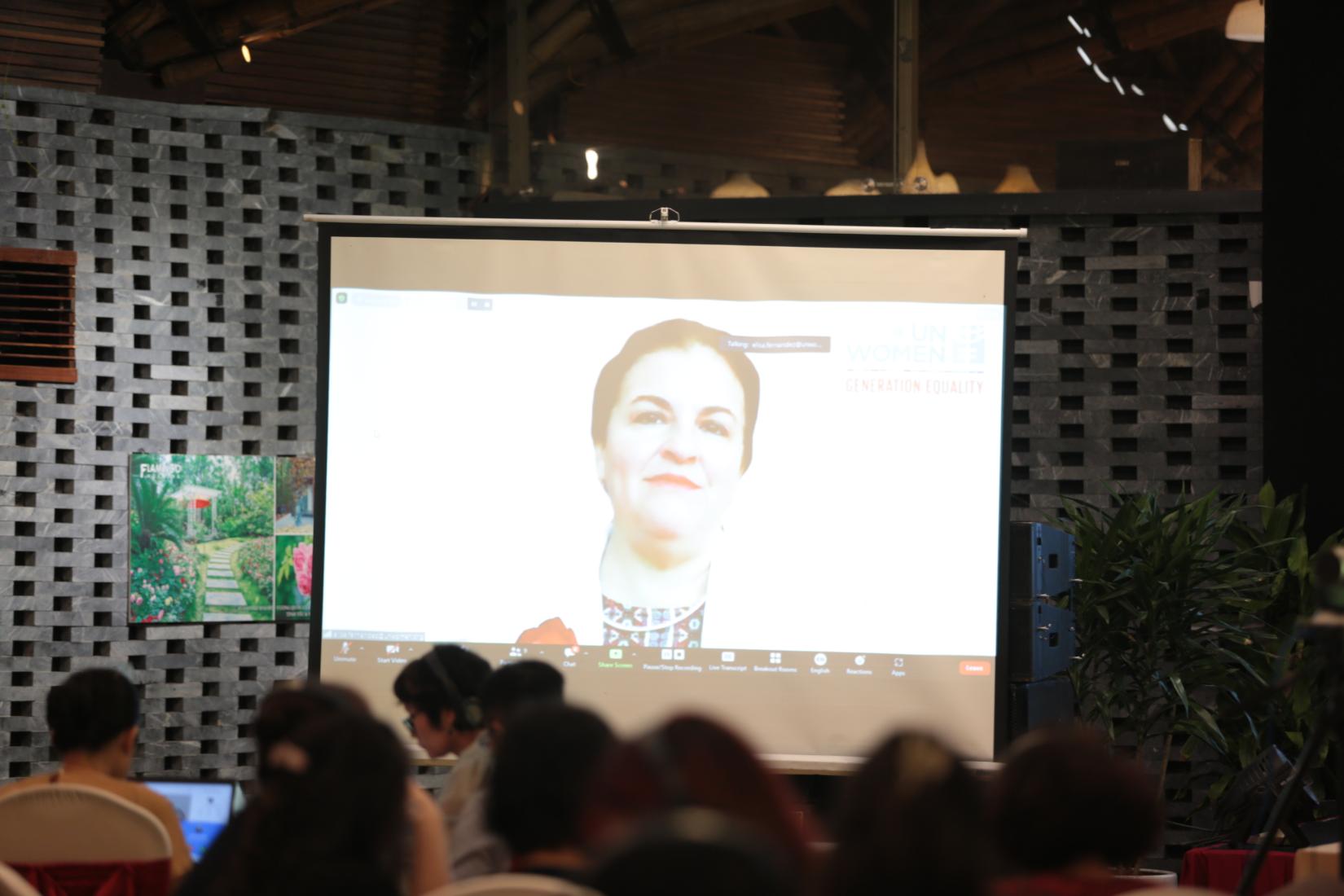 Also at the conference, Ms. Elisa Fernandez Saenz, Country Representative of UN Women Viet Nam stated: "I hope that the Government of Viet Nam will also invest more resources in quality services in response to GBV to meet various needs of all women and girls subject to violence. The United Nations in Viet Nam will continue to accompany and be a reliable partner in the journey to eliminate all forms of violence as set forth in the Sustainable Development Goals (SDGs) Agenda."
At the workshop, participants shared practical experiences as well as difficulties and challenges in providing essential gender-sensitive services to women and children subject to GBV while being committed to join hands in further advancing capacity, improving services in the upcoming time.
The Joint Program on ESP showcases the smooth and close coordination among the 4 United Nations agencies and 6 ministries and sectors in Viet Nam with the common goal of providing quality, friendly and timely services to women. and girls experiencing violence.
Key results of the ESP Program from 2017-2022:
• 30 training courses with nearly 6,500 state management officers, service providers in different fields who were trained in knowledge and skills to support women and children experiencing violence in adherence to the victim-centered principle.
• Nearly 60,000 documents, toolkits and leaflets guiding the contents related to the ESP were standardized, formulated and distributed nationwide.
• ESP were successfully developed and piloted in localities:
- A rapid response team for domestic violence prevention and response including different service providers was established in the districts of Ben Tre Province, becoming a typical model nationwide.
- Guidelines for the Process of providing social services, minimum standards for shelters and guidelines for operating hotlines to support survivors of violence have been formulated and piloted.
- A plan for coordination and management of services in Ben Tre and improved social services in Hoa Binh has initially been piloted.
• A high consensus has been obtained among government agencies and the UN on the significance and effectiveness of the ESP. The effective delivery of the ESP will contribute to boosting the successful implementation of the Program on GBV Prevention and Response 2021-2025 in Viet Nam./.
Hoang Bich Thao
UN Women
Communications and Advocacy Analyst
UN entities involved in this initiative
UN Women
United Nations Entity for Gender Equality and the Empowerment of Women
UNFPA
United Nations Population Fund
UNODC
United Nations Office on Drugs and Crime
WHO
World Health Organization