Our team in Viet Nam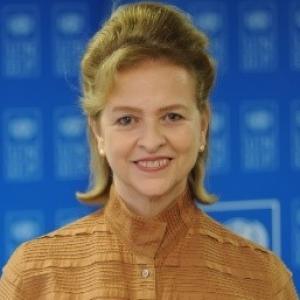 Caitlin Wiesen-Antin
UNDP
Resident Representative
Ms. Wiesen took her assignment as UNDP Resident Representative in April 2019 and prior to this appointment was UNDP Viet Nam Country Director (2017-2018). She served as Chief Regional Policy and Program for Asia Pacific (2014-2017) and as Regional Manager of the UNDP Asia Pacific Center (2013-2014) in Thailand. Caitlin was UNDP Country Director in India (2010-2013). She served in various policy positions including: Practice Team Leader for Asia Pacific on Health and Human Development in Sri Lanka (2006-2010); Deputy Director HIV and Development in the Bureau for Policy Development (2003-2006); Director, Civil Society Division in the Bureau of Strategic Partnerships (1999-2002); Senior Advisor on Poverty and Sustainable Human Development for Africa (1993-1998). Caitlin has over 25 years of experience in development, working to innovatively build strategic partnerships that address issues of poverty reduction, governance, climate change, civil society empowerment, gender, health and sustainable human development. Caitlin holds a Master's Degree in International Affairs, Finance and Energy Policy from the Fletcher School of Law and Diplomacy, USA, and a Bachelor of Arts Degree from Duke University, USA.
Chang-Hee Lee
ILO
Country Director
Dr. Changhee LEE is a Director of ILO Country Office for Viet Nam (September 2015-present). ILO Country Office for Viet Nam is the largest UN agency in Viet Nam, with more than 20 development cooperation projects and with 109 staff.
He joined ILO HQ in Geneva in 1996 where he participated in a number of major global research programme on industrial relations. Between 2000 and 2006, he worked as an industrial relations specialist of the ILO's East Asian team in Bangkok, Thailand, covering 10 East Asian countries. From 2006 till 2012, he worked as a senior industrial relations and social dialogue specialist in ILO Office for China and Mongolia, in Beijing, China. During his service in East Asia, he provided policy advices to tripartite industrial relations actors in East Asia on a wide range of industrial relations policy issues including tripartite social dialogue, collective bargaining, human resource management, wage policies and labour dispute settlement.
In 2012, he returned to ILO HQ in Geneva and worked as a senior policy analyst of the Policy Integration Department (September 2012 – December 2013), and a senior labour relations specialist at the Inclusive Labour Markets, Labour Relations and Working Conditions Branch (INWORK) (January 2014-August 2015).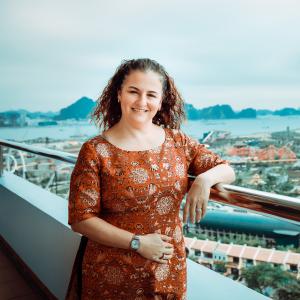 Elisa Fernandez
UN Women
Head of Office
Elisa Fernandez is the Head of Office for UN Women in Vietnam since 2017. Prior to this assignment, she served for 5 years as Chief for UN Women's Fund for Gender Equality based New York, where she managed a grant-making mechanism supporting women's economic and political empowerment initiatives worldwide – a total portfolio of US $64 million dollars' worth of grants among 125 programmes in 80 countries. Ms. Fernandez has been working with UN Women (former UNIFEM) since 1997, first as a Programme Specialist for the Latin America and the Caribbean Region, and later as Manager for global programmes on issues related to gender and aid effectiveness and financing for gender equality. Before joining UN Women, Elisa worked for 8 years at the Inter-American Development Bank in Washington DC on the design and implementation of development projects on gender, violence against women and women's economic and political empowerment for Latin America and the Caribbean. Elisa holds a Master's Degree in Public Policy (and Certificate in International Affairs) from the Johns Hopkins University and a Bachelor's Degree in Psychology from the University of Costa Rica.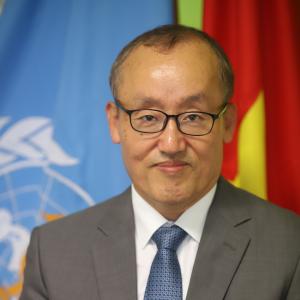 Kidong Park
WHO
Representative
Dr Kidong Park assumed the role of World Health Organization (WHO) Representative to Viet Nam on 1 September 2017.
Dr Park has extensive experience in global health, health policy and management, and strategic planning and evaluation. His international career in public health spans from high level representative roles to technical work on communicable disease control and health system strengthening.
Dr Park first joined WHO in 2006 working with the Global Influenza Programme. After three years at WHO headquarters in Geneva, Dr Park moved to the WHO Regional Office for the Western Pacific. As the head of the Country Support Unit, he led the development and implementation of a new regional approach to WHO country cooperation strategies, the Organization's medium-term strategic vision for its cooperation with Member States. He also played a key role in coordinating and implementing WHO reform initiatives in the Region.
Before joining the Government, Dr Park participated in a WHO-funded District Health System demonstration project in Yonchon County, Republic of Korea from 1988 to 1991.
Born in the city of Gyeongju, Republic of Korea, Dr Park is a medical doctor and holds a Masters and PhD in Health Policy and Medicine from Seoul National University College of Medicine. He is married with two daughters.
Ms. Thao LE is the Country Representative of UNIDO Vietnam Office. Ms. Thao has been working for nearly twenty years in the area of industrial and business development at both grass-root practical and policy levels. She has been working for UNIDO Viet Nam Country Office since 2008 as National Programme Officer and then Country Representative, coordinating and monitoring UNIDO projects and programmes in various areas including private sector/SME development, business environment, industrial and trade competitiveness, energy and environment, eco-industrial park, green industry, agro-processing and value chains, etc.. Prior joining UNIDO, she managed her own business on investment consulting and export/trade promotion for manufacturing sub-sectors.
During her work at UNIDO Viet Nam, Ms. Thao has also involved in researches and policy advice to the Government of Viet Nam on Industrial Competitiveness, Investment Promotion, Green Industry, Science Technology and Innovation.
She got the Executive MBA at the Shidler College of Business, University of Hawaii at Manoa, USA (in 2004-2006). She graduated from Hanoi Foreign Trade University on External Economics.
Marie-Odile Emond
UNAIDS
Country Director
Marie-Odile Emond currently serves as UNAIDS Country Director in Viet Nam since May 2017 responsible for ensuring expert support to the national HIV response, through effective policy and strategic guidance, technical collaboration, political and social mobilization, outreach to key stakeholders and mobilization of technical and financial resources. Ms. Emond joined UNAIDS in 2000 and served in various positions in UNAIDS Headquarter, most of the period as Executive Assistant and later Senior Adviser to UNAIDS Executive Director until 2009. She then became Regional Programme Advisor in UNAIDS office for West and Central Africa and from 2012, UNAIDS Country Director in Cambodia. Before joining UNAIDS, she worked in UN Interagency Coordination, Communication/Information and as Coordinator of the UN Volunteer programme in Burundi. This built on her previous experience with International NGO Doctors without Borders (Médecins Sans Frontières) from 1991-1997 in coordination, administration and financial management positions (Liberia, Rwanda and Burundi) and head of mission (Armenia). Passionate to make a difference, she holds two Master's degrees in Economics (Brussels Free University, 1989) and International Relations (Kent University, 2009).
Born 1970 in Halifax, Nova Scotia, Michael Croft holds a Bachelor of Arts Degree in Political Science (1996, Honours First Class) from Saint Mary's University (Halifax, Canada) and a Master of Arts degree in International Affairs (1998) from the Norman Paterson School of International Affairs at Carleton University (Ottawa, Canada).
Mr. Croft began his work with UNESCO in 1998 within Headquarters, undertaking various consultancies with the Office of the Director-General before his appointment in 2000 as a Project Officer with the Division of Educational Policies and Strategies dealing with countries in transition. In early 2005, Mr Croft left Paris, beginning eleven years of programme management assignments in primarily crisis countries (Somalia / Iraq / Libya), concluding in Libya as the UNESCO Representative from 2014-2016.
In October 2016, Mr. Croft moved to the Division of Field Support and Coordination at UNESCO Headquarters as the new Coordinator for Crisis Preparedness and Response (CPR), developing the Organization's first Strategic Framework for its work in crisis and fragility. Following the Framework's completion, he was appointed in July 2017 as the UNESCO Representative in Viet Nam.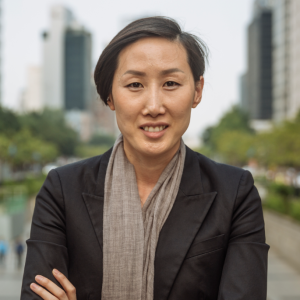 Mihyung Park
IOM
Chief of Mission
Ms. Mihyung Park was appointed as the Chief of Mission at the International Organization for Migration (IOM) Viet Nam in April 2020. Prior to this assignment, she served as the Head of Office for the IOM office in Seoul, Republic of Korea.
Before joining IOM, Ms. Park worked for Samaritan's Purse International Relief, a U.S.-based international NGO, where she was in charge of developing and evaluating various relief and development projects in East and West Africa. Prior, she was a chief researcher at the Korea Institute for Health and Social Affairs, ROK.
Born in Seoul, Republic of Korea, Ms. Park holds two Master of Science degrees from Harvard University and Oxford University.
Naomi Kitahara, a Japanese national, has officially taken up duty as the UNFPA Representative in Viet Nam on 1 September 2019. Prior to the appointment in Viet Nam, she served as UNFPA Representative in Mongolia for more than five years, bringing more than 23 years of experience in international development, including UNFPA in Zambia, New York, South Africa, and Mongolia, UNDP in Mozambique and Malawi, and JICA for the Democratic Republic of the Congo.
Ms. Kitahara holds a Master in Business Administration (MBA) from the University of Warwick, Coventry, UK. She also holds a Master of Science in Demography with Distinction from the London School of Economics and Political Science, University of London, UK.
Ms. Nguyen Nguyet Minh is currently the Officer-in-charge for UNODC Country Office in Viet Nam. Since 2012, she has been the lead of Criminal Justice Programme of UNODC in Viet Nam which aims for enhancing criminal justice system response to vulnerable and disadvantaged groups including women and children. She has over 16 years of experience in the development sector, extensive understanding and experience in working with both governmental and non-governmental organizations on social development issues. Before joining UNODC, between 2007 and 2012, Ms. Nguyen Nguyet Minh worked for Oxfam Quebec as Program Coordinator and then as Country Manager. During 2005 – 2007, she was a National Program Officer at the Viet Nam office, Spanish Agency for International Cooperation. During 2000 – 2003, Ms. Nguyen Nguyet Minh worked as a Project officer for the Central Viet Nam Women's Union.
Ms. Nguyen Nguyet Minh holds an M.A in Politics and Policies and an M.A. in Development Studies (magna cum laude) from Katholieke Universiteit Leuven (Belgium), a bachelor of international relations from the Viet Nam Academy of Diplomacy (IIR) and a bachelor of law from Hanoi Law University (Viet Nam).
Nguyen Quang
UN-Habitat
Programme Manager
Dr. Nguyen Quang joined the United Nations Human Settlements Development Programme (UN-Habitat) in mid 2005 and was appointed as the UN-Habitat Programme Manager in Viet Nam in July 2007. He has been UN-HABITAT liaison officer in the UN Country Team and coordinated related urban and shelter projects in the country. Being an architect and urban planner and manager, he has more than 35 years experience working on practical project's research and implementation in different areas of the urban/rural planning and management, infrastructure development, low income housing, environmental and heritage conservation, multi-sector investment planning, poverty reduction and local economic development.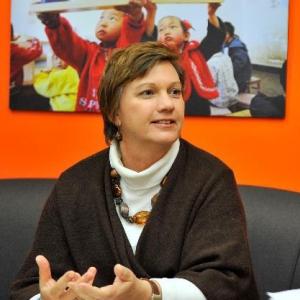 Rana Flowers
UNICEF
Representative
Rana Flowers is the UNICEF Representative in Viet Nam since May 2019. With child rights and the achievement of the Sustainable Development Goals high on her agenda, she has joined the UNICEF team in catalyzing change for children together with the Government of Viet Nam. Rana Flowers brings a bold and creative energy to UNICEF's work in Viet Nam - continuing the crucial work done to reach the most vulnerable children such as those with disabilities, from ethnic minority groups or internal migrants, creating new partnerships, drawing on the strengths of the private sector and the comparative advantages of other UN Agencies.
Her responsibilities, working hand in hand with the Government, include mobilizing support to introduce new approaches, to test these, to ensure policy and legislation keep pace with the opportunities and challenges for children in a modern Viet Nam; and then to advocate that the policy is implemented at scale, benefiting all children across Viet Nam.
Prior to this appointment, she served as UNICEF Representative in China, Cambodia, Mongolia and Belize, bringing more than 25 years of experience in international development. She came to UNICEF with over 10 years of experience working on child development and policy advocacy in her home country, Australia, and she also worked in the United Kingdom in the same field. An experienced UNICEF manager, Ms Flowers has worked closely with governments of several countries to advance child rights.
Ms Flowers has a Masters Degree in Business Administration, and Bachelor Degrees in Social Work and Arts. She is married and the mother of two step children and two daughters.
Thomas Rath
IFAD
Country Director
Dr. Thomas Rath is a specialist in rural poverty reduction and agricultural development with about 24 years of experience in research and development at the field and headquarters levels. Dr. Rath has been working with International Fund for Agricultural Development (IFAD), a UN specialised agency, for about 20 years. He currently leads IFAD's Sub-Regional Hub office for the Mekong region, based in Hanoi, Vietnam. Besides Vietnam, Dr Rath is responsible for IFAD's country programmes in Lao PDR and Thailand. Prior to this, he managed country programmes in East and Southern Africa such as in Malawi. In Asia, Dr Rath led IFAD's work in China (6 years), Mongolia and Bangladesh (both for 3 years) and in Bhutan and DPR Korea. Dr Rath led the designs and implementation of country programme strategies, rural development programmes and action research projects. In partnerships with government, other donor agencies and NGOs, he developed projects for smallholder farmers and rural dwellers to enhance agricultural productivity, access to rural natural resources, employment and to render the vulnerable people more resilient to adverse effects of climate change.