Our Team in Viet Nam
Pauline Tamesis
RCO
Resident Coordinator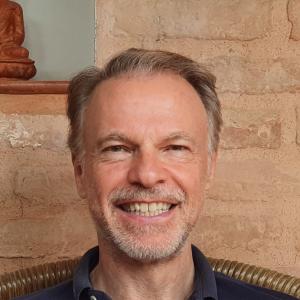 Christian Manhart
UNESCO
Representative
Christian Manhart, a German national, took up his assignment as UNESCO representative to Viet Nam in October 2021. Before he was since August 2014 UNESCO representative to Nepal, where he assisted the government in cultural heritage rebuilding following the 2015 earthquake, took a major role in the implementation of the nation's education plan and supporting the media. He has a master's in art history and archaeology from the universities in Munich and Sorbonne in Paris, and joined UNESCO in 1987 where he was mostly working for the conservation of historical sites in South and Central Asia, such as the Taj Mahal in India, Chogha Zanbil in Iran, or Bamiyan in Afghanistan. For several years he conducted projects initiated by the Director General in the Mediterranean to enhance social cohesion in cities. In 2005, he has been appointed to the UNESCO World Heritage Centre, as chief of communication and partnerships and later in charge of museums and different international conventions for the protection of cultural heritage: in the event of armed conflict, against the illicit traffic of cultural property, the underwater cultural heritage and the Intergovernmental Committee for Return and Restitution of Cultural Property.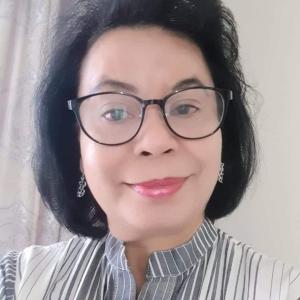 Dr Maria Elena G. Filio-Borromeo
UNAIDS
Country Director
Dr Maria Elena G. Filio-Borromeo started her assignment as UNAIDS Country Director for Vietnam in April 2021. Before that, she was the UNAIDS Country Director for Pakistan and Afghanistan (2018-Apr 2021); the Regional Investment and Efficiency Adviser/Programme Adviser at UNAIDS Regional Support Team for Asia and the Pacific in Thailand (2012-2018); the UNAIDS Country Coordinator for Nepal and Bhutan (2007-2012) and for Philippines (2003-2007). Dr Borromeo brings in over 2 decades of experience on STI, HIV and AIDS response having first worked with the Philippine Department of Health National AIDS and STD Prevention and Control Program as Medical Specialist and later as Program Manager (1992-1998), and afterwards worked with World Health Organization, Sub Regional Office for South Pacific in Suva, Fiji as Medical Officer on STI and HIV/AIDS (1998-2000) providing technical support in 9 Pacific Island countries. From 2001-2003, she worked with the AIDS Surveillance and Education Project, a USAID supported initiative in the Philippines. Dr Borromeo is a Medical Doctor and has trained on Infectious Disease and Tropical Medicine at San Lazaro Hospital in Manila, Philippines, her native country. She also holds a master's degree in Public Health from the University of the Philippines.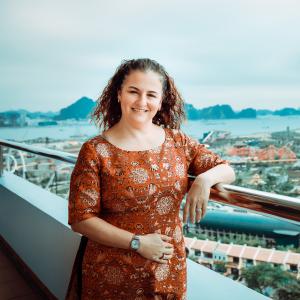 Elisa Fernandez
UN Women
Head of Office
Elisa Fernandez is the Head of Office for UN Women in Vietnam since 2017. Prior to this assignment, she served for 5 years as Chief for UN Women's Fund for Gender Equality based New York, where she managed a grant-making mechanism supporting women's economic and political empowerment initiatives worldwide – a total portfolio of US $64 million dollars' worth of grants among 125 programmes in 80 countries. Ms. Fernandez has been working with UN Women (former UNIFEM) since 1997, first as a Programme Specialist for the Latin America and the Caribbean Region, and later as Manager for global programmes on issues related to gender and aid effectiveness and financing for gender equality. Before joining UN Women, Elisa worked for 8 years at the Inter-American Development Bank in Washington DC on the design and implementation of development projects on gender, violence against women and women's economic and political empowerment for Latin America and the Caribbean. Elisa holds a Master's Degree in Public Policy (and Certificate in International Affairs) from the Johns Hopkins University and a Bachelor's Degree in Psychology from the University of Costa Rica.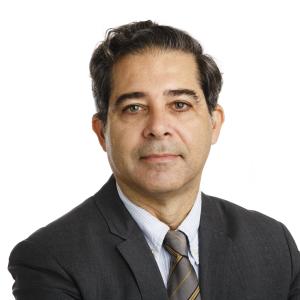 Francisco Pichon
IFAD
Country Director
Mr. Francisco Pichon, a national from Colombia, has over 25 years of experience in delivering agriculture and rural development lending programmes in low and middle-income countries in Africa and Latin America. Since 2007 he has been working with the International Fund for Agricultural Development (IFAD), a specialized agency of the United Nations and an IFI. With IFAD, he has been a Country Programme Manager in the Latin America and Caribbean Region during the period 2007-2012; Lead Portfolio Adviser in the East and Southern Africa Region between 2013-2014; Country Director and Representative for Tanzania and Rwanda from 2014 to 2018; and Country Director for Mexico, Cuba and Grenada since 2018 until April 2021, when he was appointed to his current role as Head of the Mekong Hub and Country Director and Representative for Viet Nam and Thailand, based in Hanoi. Prior to joining IFAD, Mr. Pichon worked at the World Bank, focusing on Africa and Latin America Region (1994-2007). At the World Bank, he designed and supervised a wide range of operations related to land, forestry, rural productivity, territorial development and ecosystem management, and led analytical work and strategy development. Mr. Pichon has held other research/teaching positions at the International Food Policy Research Institute (IFPRI), the Inter-American Foundation, and the Norwegian School of Economics and Business Administration. He holds a Ph.D. in City and Regional Planning from the University of North Carolina at Chapel Hill, USA. Francisco is married and is the proud father of three sons and a daughter: Pascal, Marcelino, Elias and Celestina.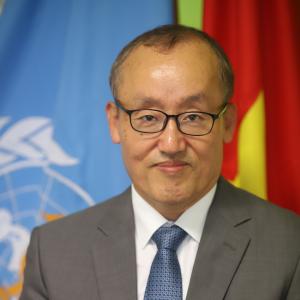 Kidong Park
WHO
Representative
Dr Kidong Park assumed the role of World Health Organization (WHO) Representative to Viet Nam on 1 September 2017.
Dr Park has extensive experience in global health, health policy and management, and strategic planning and evaluation. His international career in public health spans from high level representative roles to technical work on communicable disease control and health system strengthening.
Dr Park first joined WHO in 2006 working with the Global Influenza Programme. After three years at WHO headquarters in Geneva, Dr Park moved to the WHO Regional Office for the Western Pacific. As the head of the Country Support Unit, he led the development and implementation of a new regional approach to WHO country cooperation strategies, the Organization's medium-term strategic vision for its cooperation with Member States. He also played a key role in coordinating and implementing WHO reform initiatives in the Region.
Before joining the Government, Dr Park participated in a WHO-funded District Health System demonstration project in Yonchon County, Republic of Korea from 1988 to 1991.
Born in the city of Gyeongju, Republic of Korea, Dr Park is a medical doctor and holds a Masters and PhD in Health Policy and Medicine from Seoul National University College of Medicine. He is married with two daughters.
Ms. Thao LE is the Country Representative of UNIDO Vietnam Office. Ms. Thao has been working for nearly twenty years in the area of industrial and business development at both grass-root practical and policy levels. She has been working for UNIDO Viet Nam Country Office since 2008 as National Programme Officer and then Country Representative, coordinating and monitoring UNIDO projects and programmes in various areas including private sector/SME development, business environment, industrial and trade competitiveness, energy and environment, eco-industrial park, green industry, agro-processing and value chains, etc.. Prior joining UNIDO, she managed her own business on investment consulting and export/trade promotion for manufacturing sub-sectors.
During her work at UNIDO Viet Nam, Ms. Thao has also involved in researches and policy advice to the Government of Viet Nam on Industrial Competitiveness, Investment Promotion, Green Industry, Science Technology and Innovation.
She got the Executive MBA at the Shidler College of Business, University of Hawaii at Manoa, USA (in 2004-2006). She graduated from Hanoi Foreign Trade University on External Economics.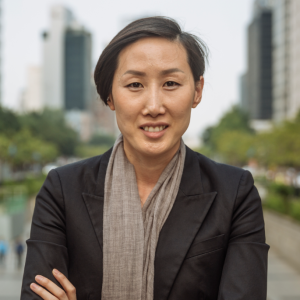 Mihyung Park
IOM
Chief of Mission
Ms. Mihyung Park was appointed as the Chief of Mission at the International Organization for Migration (IOM) Viet Nam in April 2020. Prior to this assignment, she served as the Head of Office for the IOM office in Seoul, Republic of Korea.
Before joining IOM, Ms. Park worked for Samaritan's Purse International Relief, a U.S.-based international NGO, where she was in charge of developing and evaluating various relief and development projects in East and West Africa. Prior, she was a chief researcher at the Korea Institute for Health and Social Affairs, ROK.
Born in Seoul, Republic of Korea, Ms. Park holds two Master of Science degrees from Harvard University and Oxford University.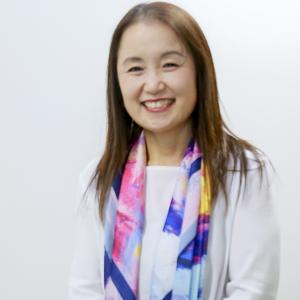 Naomi Kitahara
UNFPA
Representative
Naomi Kitahara, a Japanese national, has officially taken up duty as the UNFPA Representative in Viet Nam on 1 September 2019. Prior to the appointment in Viet Nam, she served as UNFPA Representative in Mongolia for more than five years, bringing more than 23 years of experience in international development, including UNFPA in Zambia, New York, South Africa, and Mongolia, UNDP in Mozambique and Malawi, and JICA for the Democratic Republic of the Congo.
Ms. Kitahara holds a Master in Business Administration (MBA) from the University of Warwick, Coventry, UK. She also holds a Master of Science in Demography with Distinction from the London School of Economics and Political Science, University of London, UK.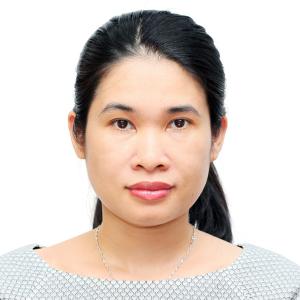 Nguyen Nguyet Minh
UNODC
Officer-in-charge
Ms. Nguyen Nguyet Minh is currently the Officer-in-charge for UNODC Country Office in Viet Nam. Since 2012, she has been the lead of Criminal Justice Programme of UNODC in Viet Nam which aims for enhancing criminal justice system response to vulnerable and disadvantaged groups including women and children. She has over 16 years of experience in the development sector, extensive understanding and experience in working with both governmental and non-governmental organizations on social development issues. Before joining UNODC, between 2007 and 2012, Ms. Nguyen Nguyet Minh worked for Oxfam Quebec as Program Coordinator and then as Country Manager. During 2005 – 2007, she was a National Program Officer at the Viet Nam office, Spanish Agency for International Cooperation. During 2000 – 2003, Ms. Nguyen Nguyet Minh worked as a Project officer for the Central Viet Nam Women's Union.
Ms. Nguyen Nguyet Minh holds an M.A in Politics and Policies and an M.A. in Development Studies (magna cum laude) from Katholieke Universiteit Leuven (Belgium), a bachelor of international relations from the Viet Nam Academy of Diplomacy (IIR) and a bachelor of law from Hanoi Law University (Viet Nam).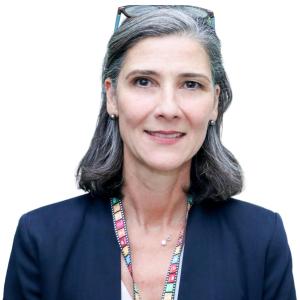 Ramla Khalidi
UNDP
Resident Representative
Khalidi has over 30 years of experience working in development and policy research at both the national and regional levels, including 25 years with UNDP and the UN Secretariat.

At the regional level, Ms. Khalidi has led the interdisciplinary and strategic planning efforts of the UN Economic and Social Commission for Western Asia on the 2030 Agenda and the SDGs, and managed the organization's technical cooperation programmes and policy advisory services to the 18 Member States. She has also led the organization's partnership with donors, UN agencies and civil society partners.

Ms. Khalidi's policy work has focused on poverty reduction, inclusive social development, gender equality and good governance. She has also worked as a journalist, a researcher, and a programme manager in diverse country contexts.

Most recently, Ms. Khalidi was UNDP Resident Representative in Syria between 2019 and 2022, where she managed a $50 million programme focused on delivering early recovery and resilience support through the creation of livelihoods opportunities, the rehabilitation of critical social infrastructure, and the promotion of social cohesion.

Ms. Khalidi is a national of Jordan and holds a Master of Arts in Arab Studies from Georgetown University and a Bachelor's degree in International Relations from Tufts University. She is fluent in English and Arabic with a working knowledge of French.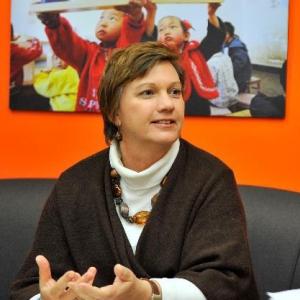 Rana Flowers
UNICEF
Representative
Rana Flowers is the UNICEF Representative in Viet Nam since May 2019. With child rights and the achievement of the Sustainable Development Goals high on her agenda, she has joined the UNICEF team in catalyzing change for children together with the Government of Viet Nam. Rana Flowers brings a bold and creative energy to UNICEF's work in Viet Nam - continuing the crucial work done to reach the most vulnerable children such as those with disabilities, from ethnic minority groups or internal migrants, creating new partnerships, drawing on the strengths of the private sector and the comparative advantages of other UN Agencies.
Her responsibilities, working hand in hand with the Government, include mobilizing support to introduce new approaches, to test these, to ensure policy and legislation keep pace with the opportunities and challenges for children in a modern Viet Nam; and then to advocate that the policy is implemented at scale, benefiting all children across Viet Nam.
Prior to this appointment, she served as UNICEF Representative in China, Cambodia, Mongolia and Belize, bringing more than 25 years of experience in international development. She came to UNICEF with over 10 years of experience working on child development and policy advocacy in her home country, Australia, and she also worked in the United Kingdom in the same field. An experienced UNICEF manager, Ms Flowers has worked closely with governments of several countries to advance child rights.
Ms Flowers has a Masters Degree in Business Administration, and Bachelor Degrees in Social Work and Arts. She is married and the mother of two step children and two daughters.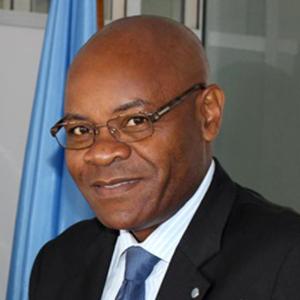 Rémi Nono Womdim
FAO
Representative
Rémi Nono Womdim is the FAO Representative to Viet Nam since October 2021. Previously, he served as Deputy Director of the Plant Production and Protection Division (NSP) at FAO headquarters in Rome, Italy from 2018-2021. He was also the Executive Secretary of Rotterdam Convention-FAO since 2020. Nono Womdim joined FAO in Rome in 2009 to contribute to the Global Horticulture Programme. From 2012 to 2014 he worked as Programme Specialist/Seed Sector Development at NSP-FAO in Rome. He was FAO Representative to Cabo Verde from 2014 to 2018. Among his many achievements, he has led the establishment of various multi-stakeholder platforms, provided advice to and guided the formulation of national policies and strategies for the development of the seed sector and the horticulture sector in Member Nations in Africa, Caribbean, Asia and Near East. He has also led resource mobilization efforts at global and national levels and provided guidance in managing multilateral programmes and multicultural teams for agriculture and rural development.

Nono Womdim started his career in 1988 as Research Associate in the French National Institute for Agricultural Research (INRA), while working as Lecturer at the University of Avignon and Pays du Vaucluse, in Avignon, France. Other positions held by Nono Womdim include: Vegetable Specialist/Plant Pathologist at the World Vegetable Center in Arusha, United Republic of Tanzania (1994-2001); Director of Research and Development at the Technisem-Tropicasem Group in Savigny-sur-Orge, France, and in Dakar, Senegal (2001-2007); Programme Research Manager and Liaison Officer at the World Vegetable Center in Arusha (2007-2009).

Nono Womdim holds a Doctor of Philosophy in Life Sciences and a Master of Science in Plant Pathology from the University of Paris XI in France.