Story
Nurturing spaces for dialogue and joint action in Cambodia and Viet Nam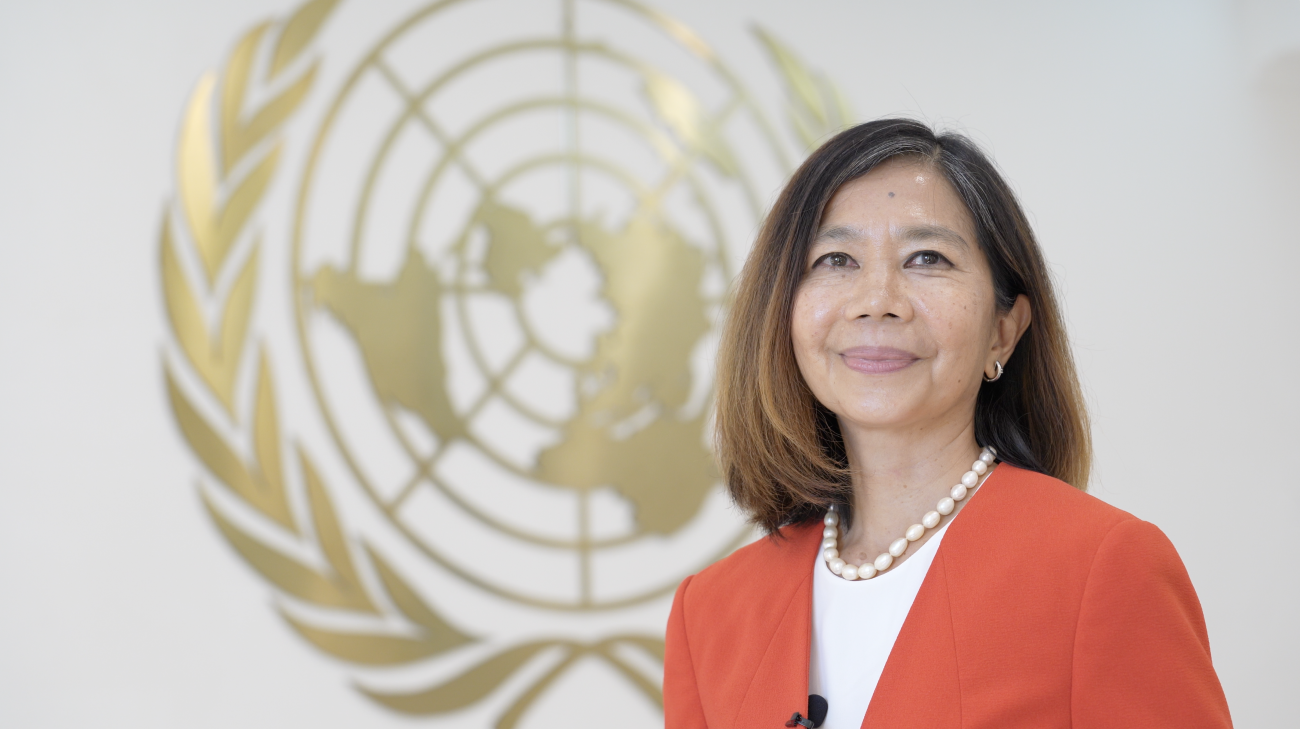 Ms. Pauline Tamesis, the Resident Coordinator of UN in Viet Nam's coordination results.
Ms. Pauline Tamesis, the recently appointed Resident Coordinator in Viet Nam, brings to her new role four years of valuable experience leading the UN Country Team in Cambodia (2018-2022) and advancing tri-sector engagement between the UN, national authorities and the private sector.
During her position as the Resident Coordinator of Cambodia, Ms. Tamesis led the UN Country Team in partnership with the Ministry of Social Affairs and the Royal School of Administration in launching "Cambodia Future's Lab': a six month learning initiative which brought stakeholders from Government, private sector and civil society together to foster collaborative leadership and discuss new ways of addressing cross-sectoral issues from climate change, social protection and digital transformation. By regularly convening these stakeholders together on an equal footing, the Resident Coordinator established a creative space to engage, build trust and reshape pathways towards achieving the 2030 Agenda.
During the COVID-19 pandemic, the Resident Coordinator served as the single-entry point in providing UN-wide support to the Government of Cambodia in its emergency response and long-term recovery efforts.
By mobilizing support from the UN's Joint SDG Fund, the Resident Coordinator's enabled the UN Country Team to launch the Social Protection Joint Programme in 2020.The joint programme contributed to the COVID-19 Cash Transfer Programme with host authorities, which provided a direct cash transfer to at least 560,000 households covering approximately 2.4 million people.
The Resident Coordinator also mobilized the analytical capacities in the UN Country Team, anchored in the UN economists' network leveraged by the economist in the Resident Coordinator's office, to inform the Government in its policy-and decisionmaking processes to improve growth and reduce poverty.
Economic modelling and evidence-based analysis capabilities were embedded in the Ministry of Economy and Finance, to inform the Government's stimulus planning. A UN-backed study demonstrated how social protection programming was the most effective way to protect vulnerable groups from the impact of the pandemic, helping to reduce poverty by an estimated 3.4%.
Arriving in Viet Nam in June 2022, the Resident Coordinator applied lessons learnt from Cambodia, nurturing shared platforms to boost dialogue between the 20 agencies that comprise the UN Country Team, national partners and civil society, to her new position.
Under her leadership, the UN team in Viet Nam is now using foresight and system mapping to better plan and prepare for contingencies, with strengthened partnerships with the Government, civil society and the private sector.
UN entities involved in this initiative