Press Release
Impact Assessment of the EU's Carbon Border Adjustment Mechanism project launched in Vietnam
08 December 2022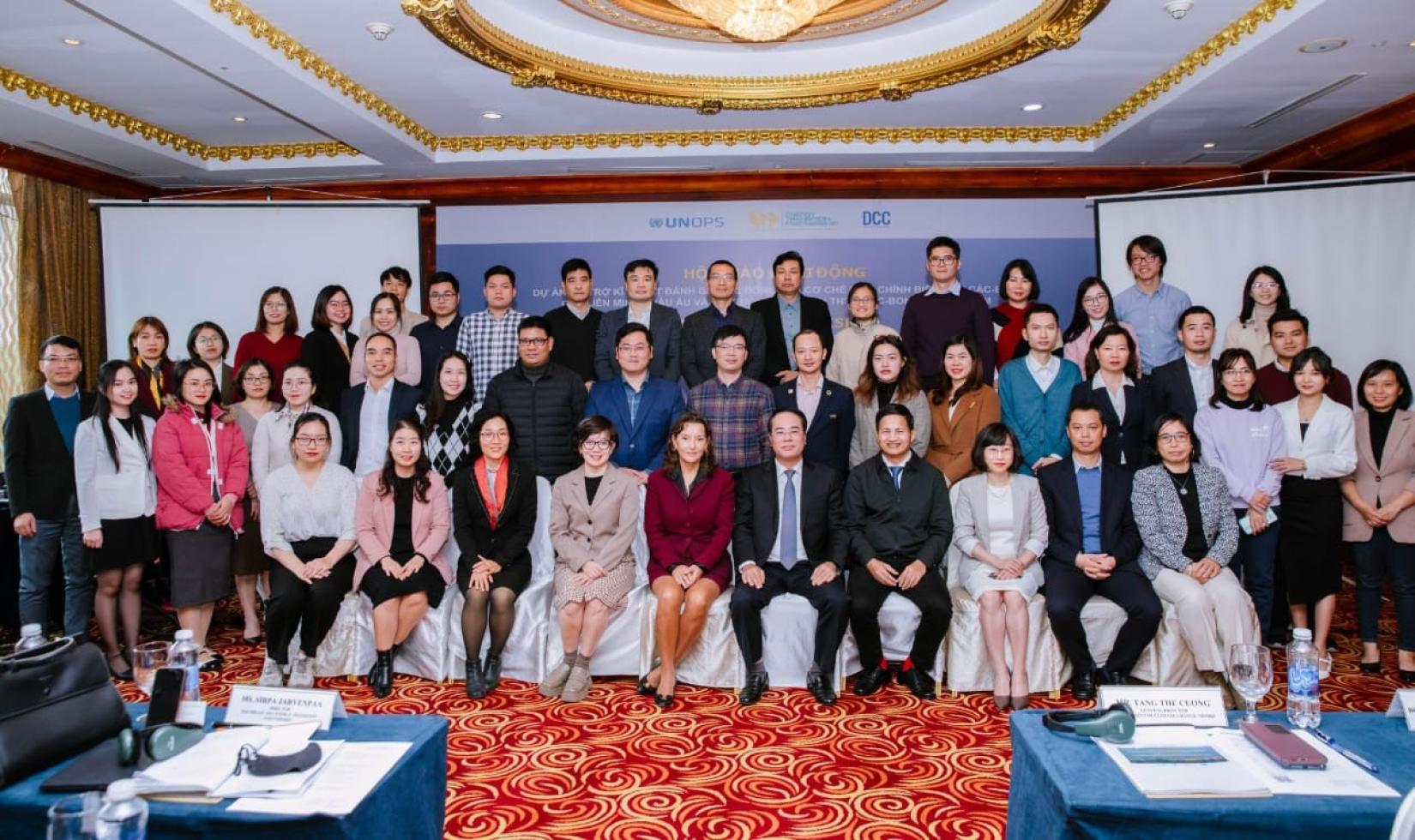 Reducing greenhouse gas emissions to achieve Vietnam's carbon neutrality by 2050.
On 6th December 2022 in Vietnam, the Energy Transition Partnership (ETP) supported by UNOPS together with the Department of Climate Change (DCC) of the Government of Vietnam hosted a workshop to kick-start a new project - Impact Assessment of the EU's Carbon Border Adjustment Mechanism (CBAM).
The CBAM aims to reduce the risk of carbon leakage by encouraging producers in non-EU countries to reduce CO2 emissions from their production processes. CBAM will initially be applied to the iron, aluminum, cement, electricity and fertilizers sectors, with the hope of extending to the hydrogen, organic chemicals, plastics, and ammonia sectors.
"The project aims to assess the impact of the CBAM on export products, energy transition, national economy, and implementation of the NDCs of Vietnam. It will also provide an in-depth study of the implications and policy recommendations for a roadmap and design of the carbon tax system in Vietnam," said Nguyen Thi Hong Loan, senior climate change expert at Green Climate Innovation.
As agreed in the Memorandum of Understanding signed by UNOPS and DCC under the Ministry of Natural Resources and Environment (MONRE) in June 2022, both organizations committed to work together to support Vietnam in achieving its carbon neutrality by 2050.
"ETP is pleased to collaborate with DCC and MONRE through this project to establish a solid partnership to support Vietnam with its energy transition. Together, we will be arranging stakeholder consultations with the public and private sectors on the projects findings and recommendations, with a view to prepare Vietnam for carbon pricing and energy transition." said Sirpa Jarvenpaa, Director of the Energy Transition Partnerships.
The project will be implemented by a consortium of the Green Climate Innovation Co., Ltd; NHQuang & Associates from Vietnam; Applied Economic Modelling and Data Analysis from Australia; and Perspectives Climate Group GmbH from Germany.
ENDS
About the Department of Climate Change:
The Department of Climate Change at MONRE, leads coordination of efforts to champion net-zero emission through carbon pricing, carbon tax, and carbon market development, including developing measures in response to the CBAM.
Read more here
About Energy Transition Partnership:
The Southeast Asia Energy Transition Partnership (ETP) is a multi-donor partnership formed by governmental and philanthropic partners to accelerate sustainable energy transition in Southeast Asia in line with the Paris Agreement and Sustainable Development Goals.
We combine the best of the public and private sector with the UN to help mobilize and coordinate technical and financial resources to build the foundations for renewable energy, energy efficiency and sustainable resilient infrastructures.
We empower our partner countries - Indonesia, Vietnam and the Philippines to transition towards a sustainable energy system, generate economic growth and ensure energy security.
Read more: https://www.energytransitionpartnership.org
UN entities involved in this initiative
UNOPS
United Nations Office for Project Services