Press Release
Key opinion leaders in Viet Nam learn how to prevent cyberviolence against women and children
27 February 2023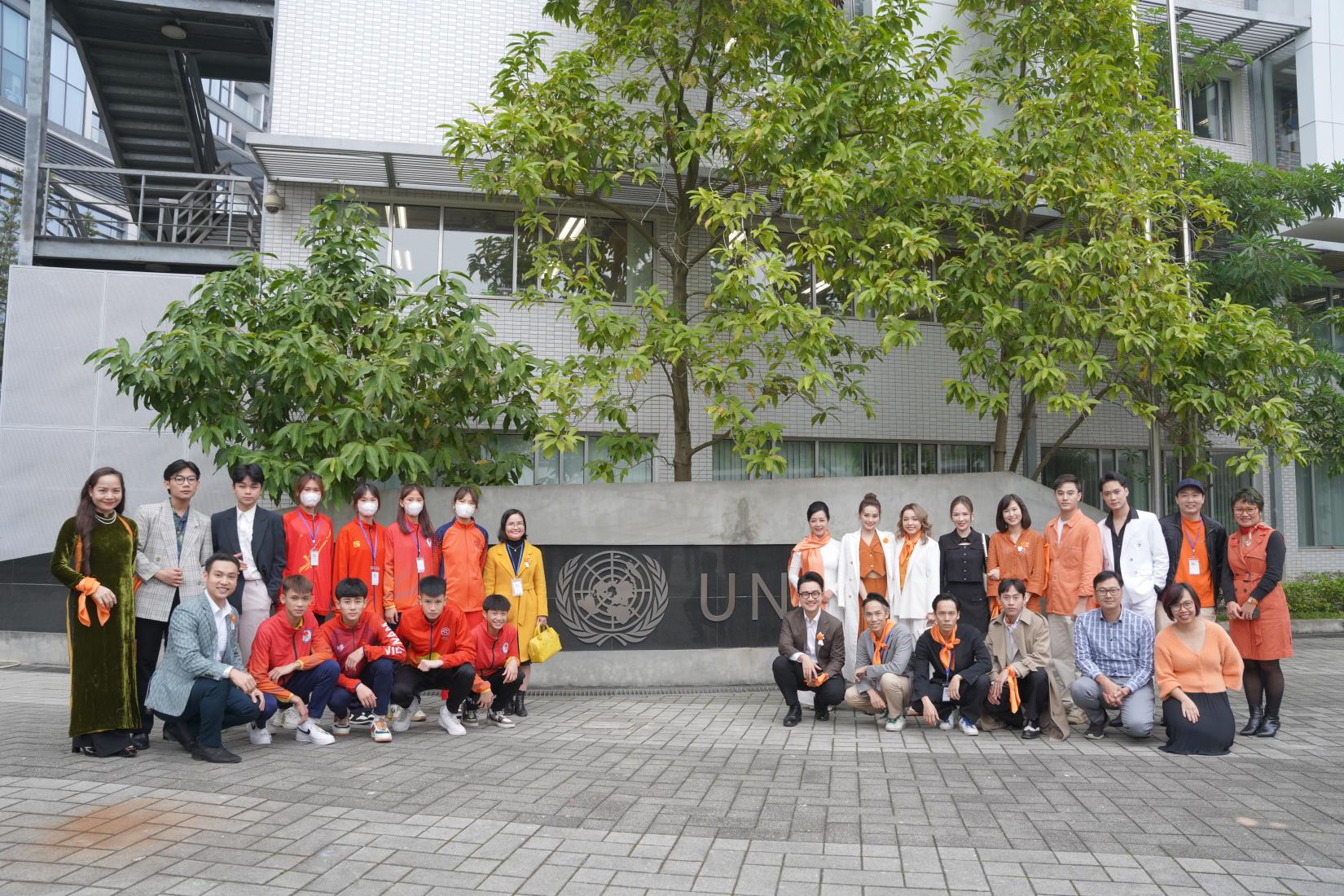 Ha Noi, 17 February 2023 - More than 40 influencers, including singers, actors, writers, TikTokers, and MCs attended a training held by UN Women on gender-based violence, especially cyberviolence.
The training named the Orange Team is an activity under the framework of the joint programme titled Eliminating Violence Against Women and Children in Viet Nam in the Period 2021-2025," funded by the Australian Government and conducted by the three UN organizations, namely UN Women, the UN Children's Fund UNICEF, and the UN Population Fund UNFPA. In 2022, the Orange Team engaged more than 60 influencers, such as singer My Linh, journalist Truong Anh Ngoc, writer Trang Ha, actor Bao Thanh, MC Oc Thanh Van, soccer player Doan Van Hau, and dancer Quang Dang. The programme's social media received more than 4 million hits.
"Due to the Covid-19 pandemic, over the last couple of years, the use of internet has become very popular in studying, working, playing and participating in other social activities," said the Representative of UN Women Viet Nam Ms. Elisa Fernandez Saenz. "Besides its advantages, the cyberspace environment also poses many risks of gender-based violence, lacking safety for many users, especially women and children."
"Therefore, it has become urgent and necessary more than ever to raise awareness and improve knowledge of the public on safety and gender equality in cyberspace. Celebrities play an important role in conveying messages on safety, equality, and non-violence to the public."
A global report found that the prevalence of cyber violence against women and girls ranges from 16 to 58 percent. According to the Economist Intelligence Unit, the most common forms are: defamation and spread of misinformation (67%), online harassment (66%), and hate speech (65%). Evidence has shown that violence against women and girls either online or through social media can result in serious medical, political, social, and economic consequences.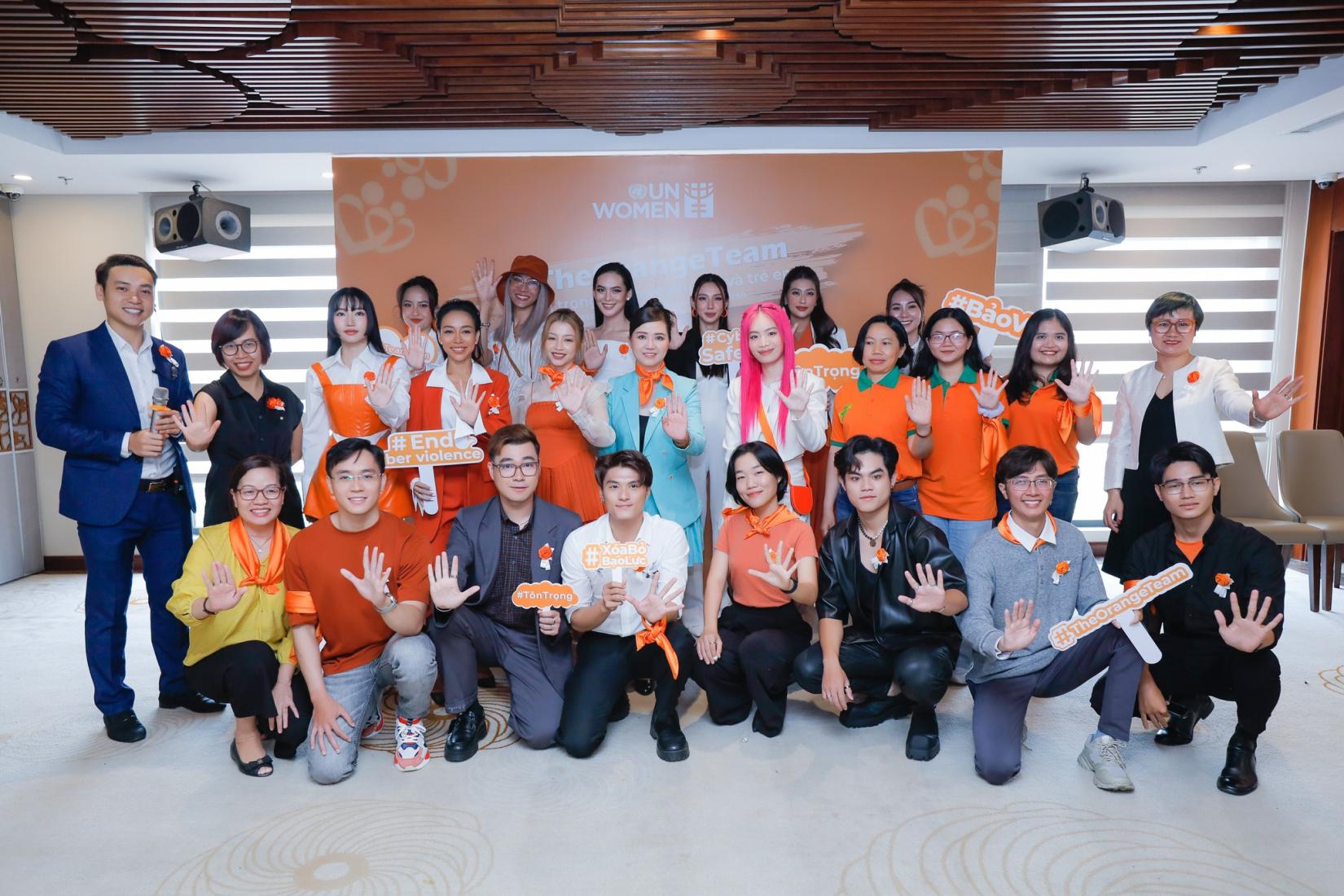 Artists representing the celebrity community attending the event said:
TikToker Pham Vinh: "Using the right to "Freedom of Speech" as a shield, many social media influencers who are women and children are facing cyber-bullying resulting from many acts such as: threats, abuse, humiliation, shaming or mental torture through text messages, websites, social media, or electronic devices. Be a civilized user of social media, joining hands to contribute to the fight against cyberviolence, making social media a healthier platform!"
Artist Trinh Pham: "In Viet Nam, violence is often hidden around us in many forms, especially cyberspace. Therefore, we need to raise awareness on the prevention of violence against women and children, joining hands to fight violence in the community. As a civilized user of social media, say No to cyberviolence!"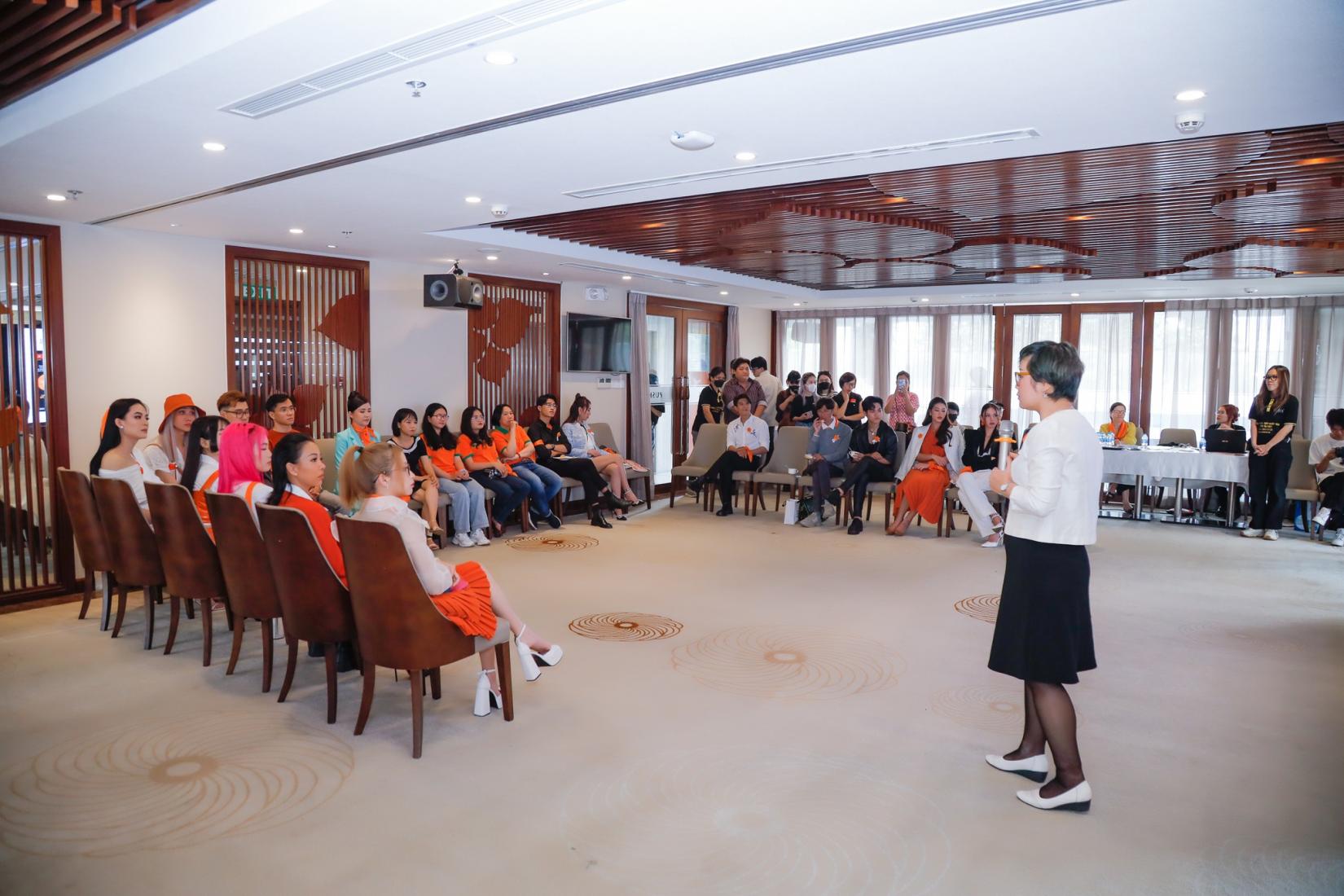 Hoang Bich Thao
UN Women
Communications and Advocacy Analyst
UN entities involved in this initiative
UN Women
United Nations Entity for Gender Equality and the Empowerment of Women