Press Release
Jacqueline O'Neill, Canadian Ambassador for Women, Peace, and Security Visits Ha Noi to Promote Vietnamese Female Police in UN Peacekeeping Operations
30 May 2023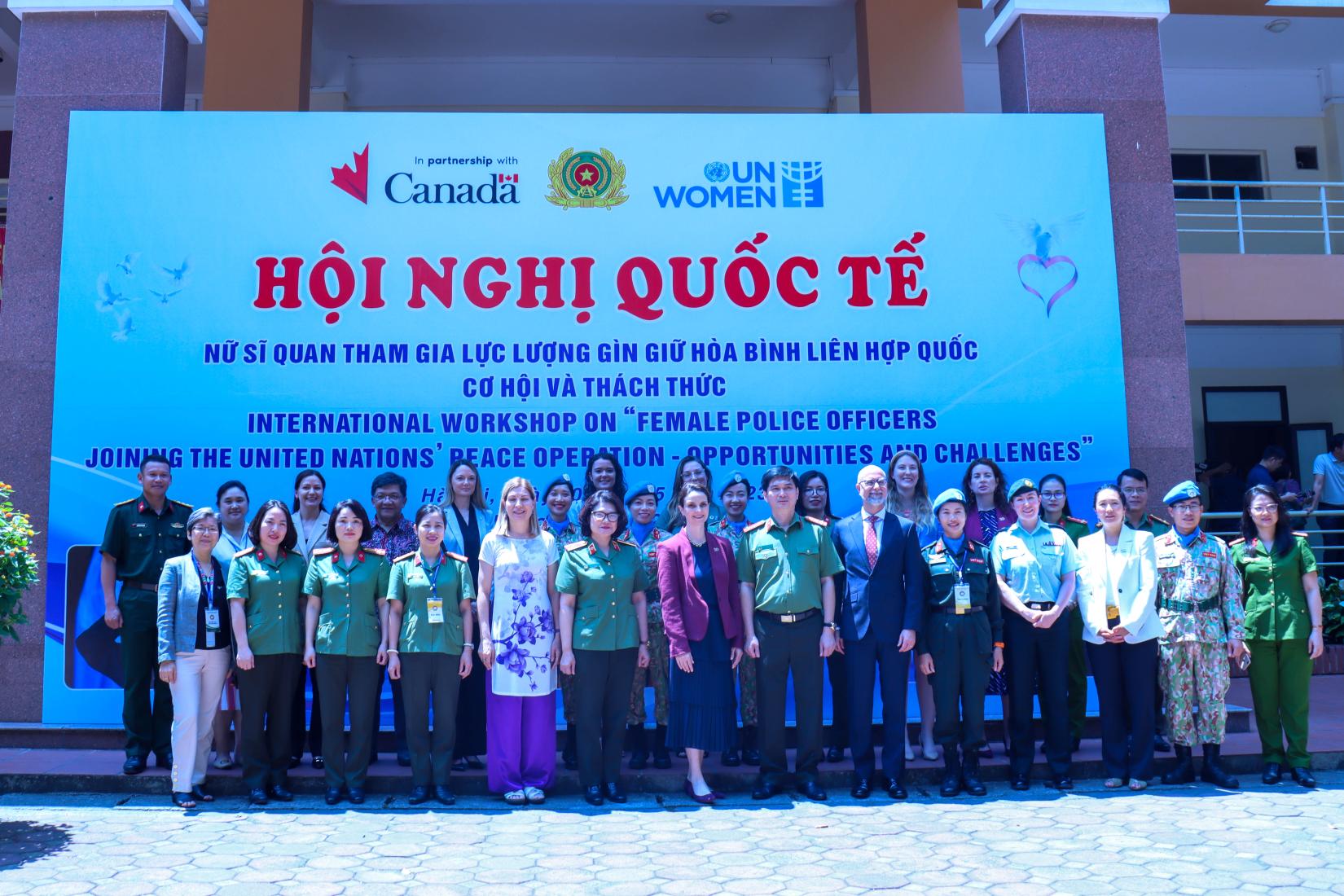 Ha Noi, Viet Nam, - An International Workshop "Female Police Officers Joining the United Nations' Peace Operations – Opportunities and challenges" was held today at the People's Security Academy to discuss ways to increase the meaningful participation of women police officers and promote gender equality in the UN Peacekeeping Operations. The event highlighted the important roles that women police play in the UN Peacekeeping Operations and the significance of bringing in diverse perspectives for conflict resolution and post-conflict reconstruction to sustain peace. The event was organized by the People's Security Academy in collaboration with UN Women Viet Nam, supported by the Government of Canada.
Women police officers often face additional barriers when seeking to deploy, including challenging gender stereotypes and limited access to resources and training opportunities. The workshop participants explored the existing challenges and barriers and the positive contributions women police officers make on UN peacekeeping operations including increasing operational effectiveness, enhancing community engagement, access to justice and gender-sensitive approaches to conflict resolution, leading to building of trust and promotion of peace in conflict-affected countries and regions. The workshop had participation from representatives of the Ministry of Public Security, the Academies of People's Security and People's Police, the MPS Department of Peacekeeping Operations, the Ministry of National Defense, and female police officers who will be deployed to UN Peacekeeping Operations.
"We are delighted to collaborate with the People's Security Academy in organizing this international workshop," said Ms. Caroline Nyamayemombe, acting Interim UN Women Representative in Viet Nam. "This gathering presents a valuable opportunity to highlight the indispensable role of women in peace operations and to learn from the experiences of Canada and other countries that have experiences and insights to share on integrating female police officers into their peacekeeping efforts. By sharing knowledge and best practices, we strive to further enhance gender equality and the meaningful participation of women in peace and security."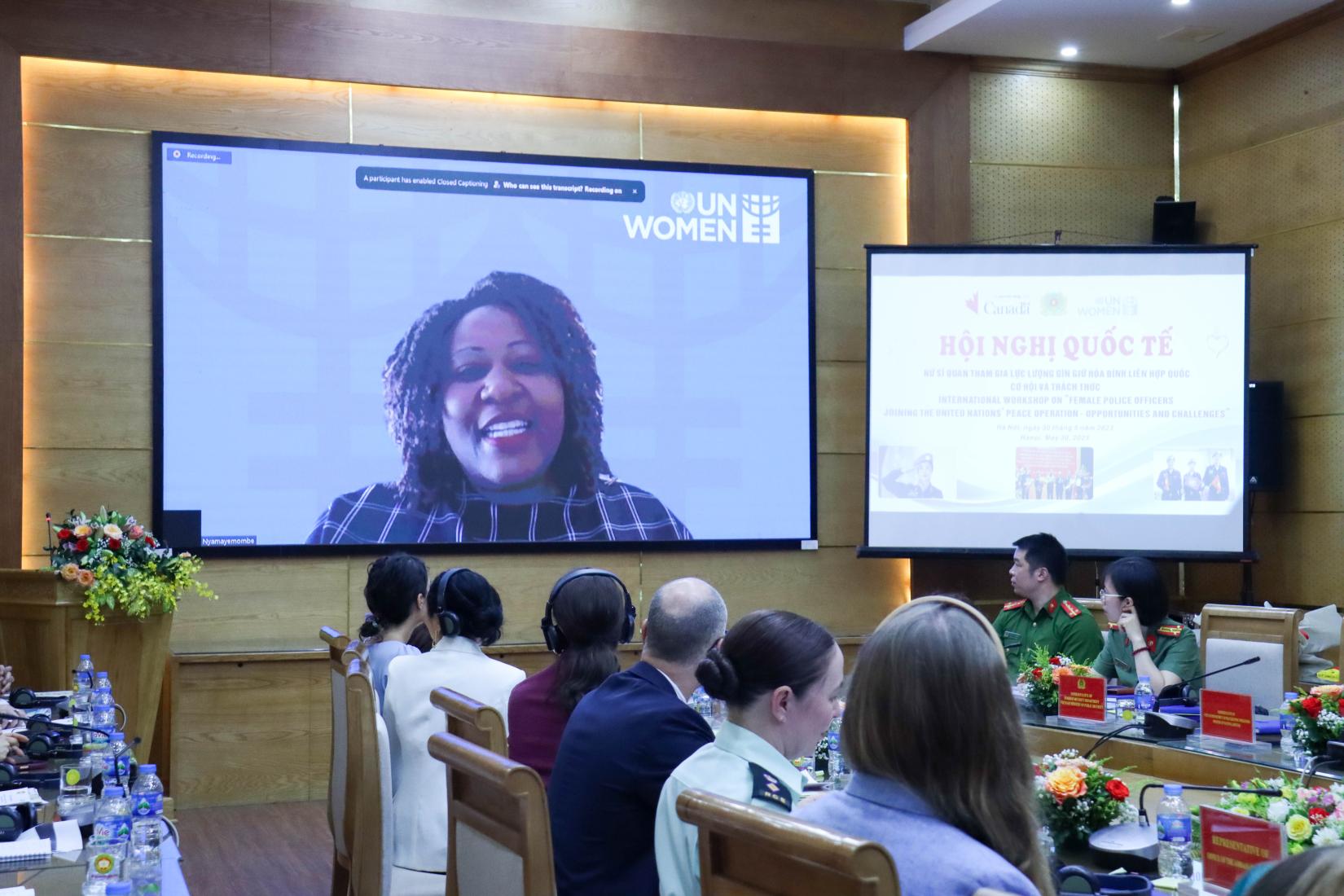 H.E. Ms Jacqueline O'Neill, Canada's Ambassador for Women, Peace and Security who is currently on her first visit to Vietnam, was guest of honor for the workshop. Further Canadian participation came from a virtual presentation by Senior Sergeant Jane Boissonneault, Officer-in-Charge of International Deployment Services, International Peace Operations for the Royal Canadian Mounted Police who shared challenges, experiences, and insights to promote women's representation in the peace and security sector, especially in the UN Peacekeeping Operations.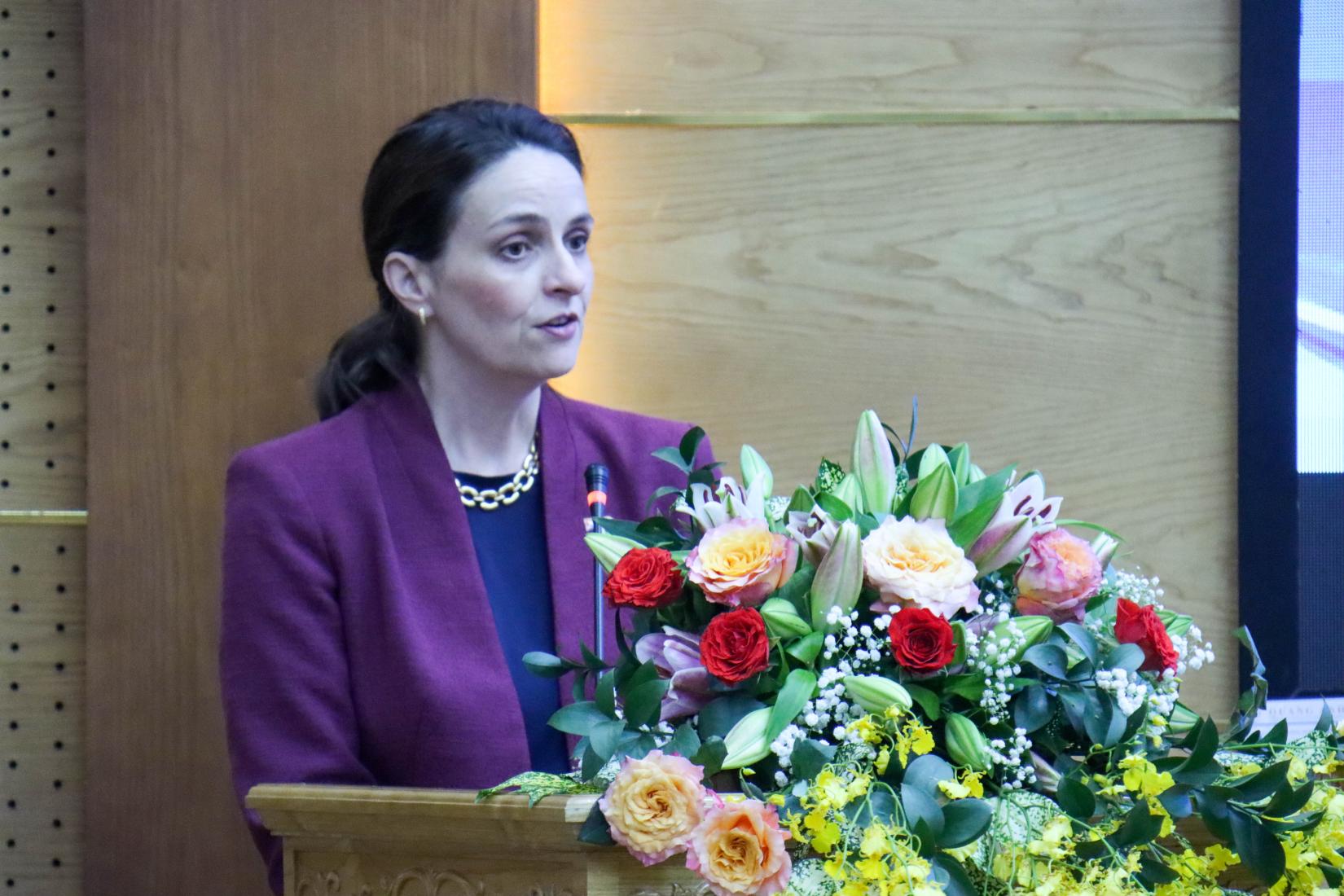 H.E.Ms. O'Neill shared that: "It is an exciting time to visit Viet Nam with the development of Viet Nam's first National Action Plan for Women, Peace and Security and Viet Nam's commitment to greater participation of women from the military and police in peacekeeping operations. Discussions like today's are so valuable as they give us the opportunity to share experiences and learn from each other as we all work to identify and remove barriers faced by women in peacekeeping. I thank the women who participated today, shared their experiences and have signaled their willingness to deploy in these challenging roles. You are powerful agents of change and your participation is essential to building lasting peace and prosperity. Thank you to our hosts and organizers for creating the space for this important discussion."
Concluding the training, the People's Security Academy also committed to train and prepare the Vietnamese security sector to better protect public safety, advance gender equality and women's empowerment.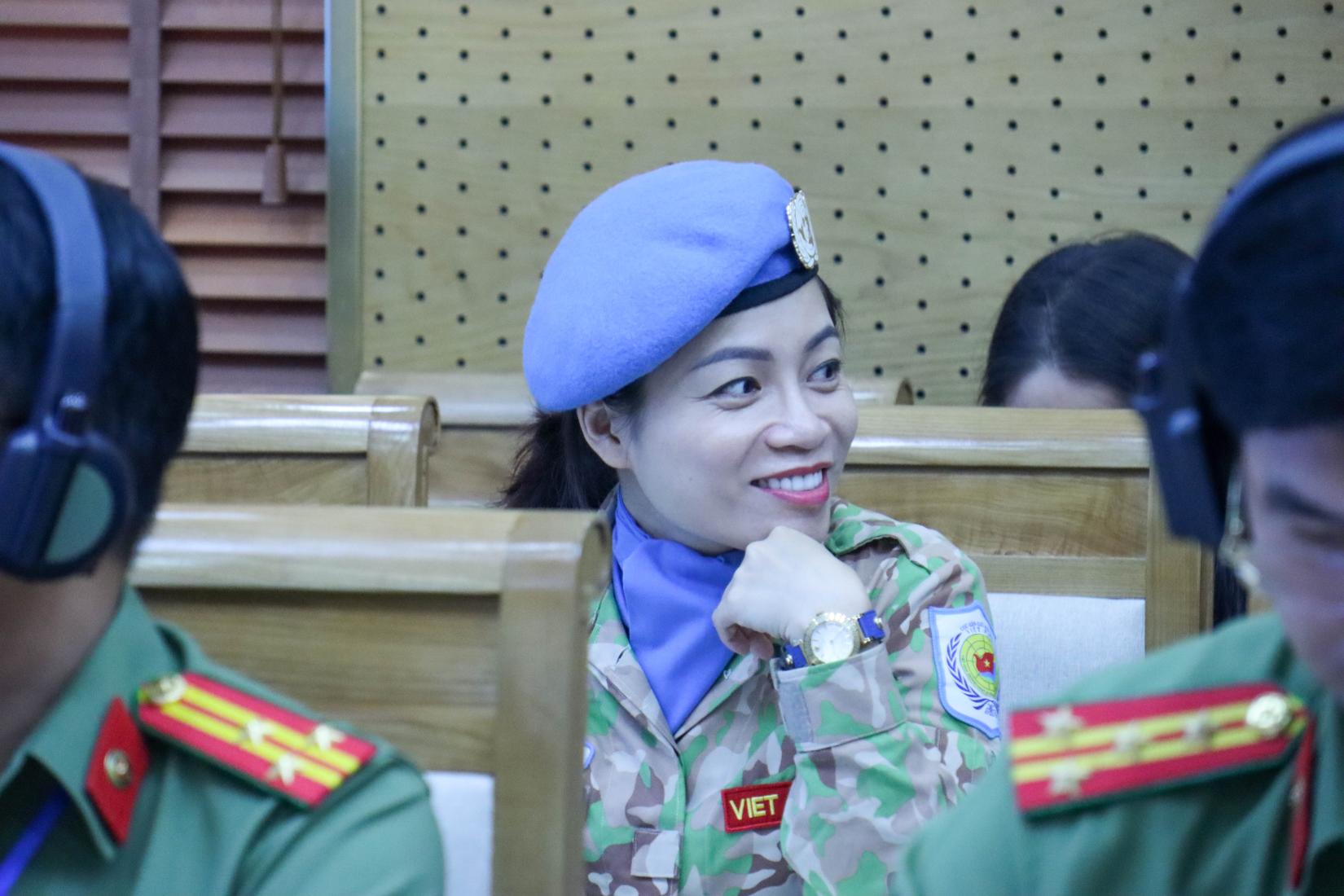 In his closing remarks, Lieutenant Colonel Trinh Ngoc Quyen, President of the People's Security Academy under the Ministry of Public Security, expressed "We highlight the crucial role of women police officers in ensuring security across all sectors for every population group. We would like to express our strong commitment to collaborate with relevant training institutions and law enforcement agencies in Canada to enhance the Academy's training capacity. The focus areas include cybercrime prevention, counterterrorism, and notably, to join in the delivering high-quality pre-deployment training for police officials joining UN Peacekeeping operations. These efforts aim to improve public safety, promote gender equality, and empower women within Vietnam's security sector and beyond".
The event was organized as part of UN Women's regional project "Empowering Women for Sustainable Peace: Preventing Violence and Promoting Social Cohesion in ASEAN" supported by the Governments of Canada and the Republic of Korea.
- End -
Media inquiry:
Ms. Hoang Bich Thao
Communications and Advocacy Analyst , UN Women Viet Nam
hoang.thao@unwomen.org
Ms. Vu Tuyet Trang
Public Affairs Officer, Embassy of Canada in Viet Nam
Trang.Vu@international.gc.ca
For more information, stories of female peace leaders, and new data on Women, Peace, and Security, visit: https://www.unwomen.org/en/news/in-focus/women-peace-security
For the most recent study on Women, Peace, and Security in the ASEAN region, visit: https://asiapacific.unwomen.org/en/digital-library/publications/2021/03/asean-regional-study-on-women-peace-and-security#vn
For additional data on Women, Peace, and Security, click here.
Hoang Bich Thao
UN Women
Communications and Advocacy Analyst
UN entities involved in this initiative
UN Women
United Nations Entity for Gender Equality and the Empowerment of Women