Press Release
Green skills education for youth is key to the green transition in Viet Nam
11 August 2023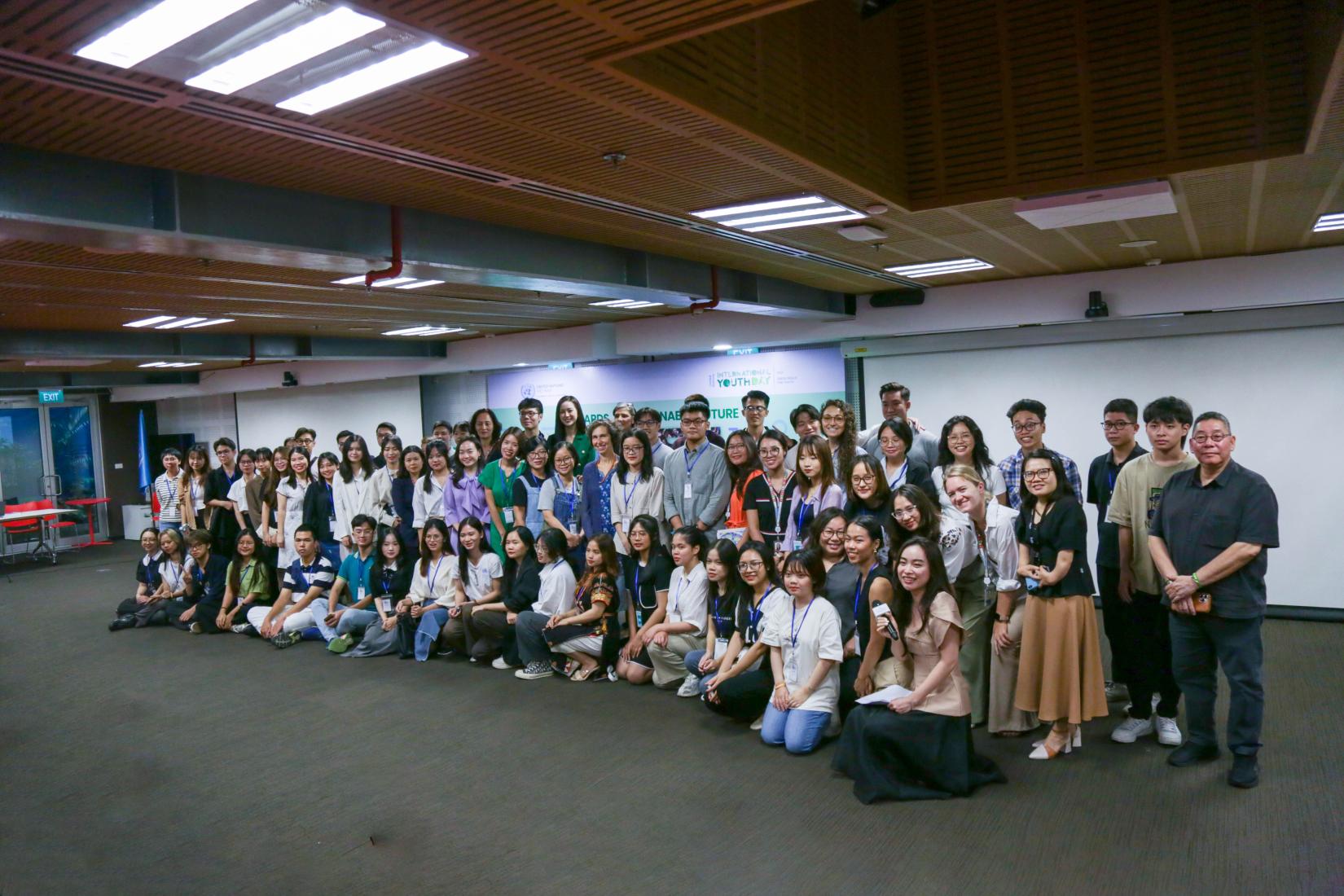 11 August 2023, Ha Noi, Viet Nam - Today, the Green United Nations House in Ha Noi welcomed over 50 young changemakers to commemorate International Youth Day on August 12. Organized by the United Nations in Viet Nam with the participation of the Ho Chi Minh Communist Youth Union and the Department of Youth Affairs, Ministry of Home Affairs, this year's celebration embraced the theme, "Towards a sustainable future: Green skills for youth" and highlighted the power of green skills for youth to forge ahead towards a brighter, greener and more sustainable future for Viet Nam.
In the context of climate change, the world is embarking on a green transition. This brings about new economic opportunities for youth. By 2030, the green transition will create 8.4 million jobs for young people. In order to shape their future and contribute to the green economy, young people need to be equipped with green skills - the practical tools and knowledge that allow them to utilize the power of eco-friendly technologies and to make environmentally conscious decisions in both their professional and personal lives.
The International Youth Day event showcases insights from young experts engaged in areas related to green skills, international organizations, and government, with the aim of fostering the sharing of information and ideas concerning green skills among Vietnamese youth. By means of two roundtable sessions and interactive activities conducted both online and offline, young experts and relevant stakeholders were able to engage in meaningful dialogues regarding the education and practical implementation of green skills.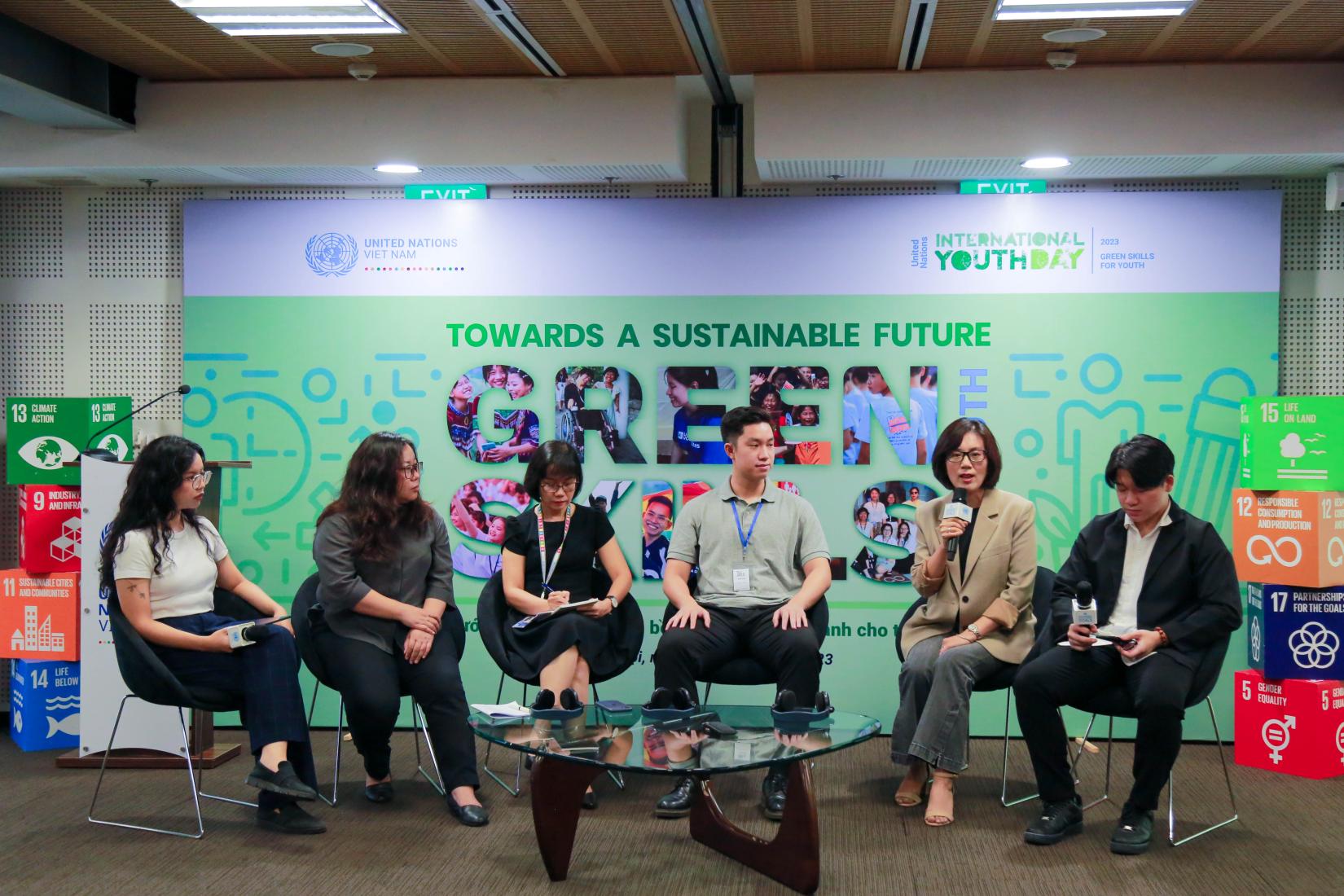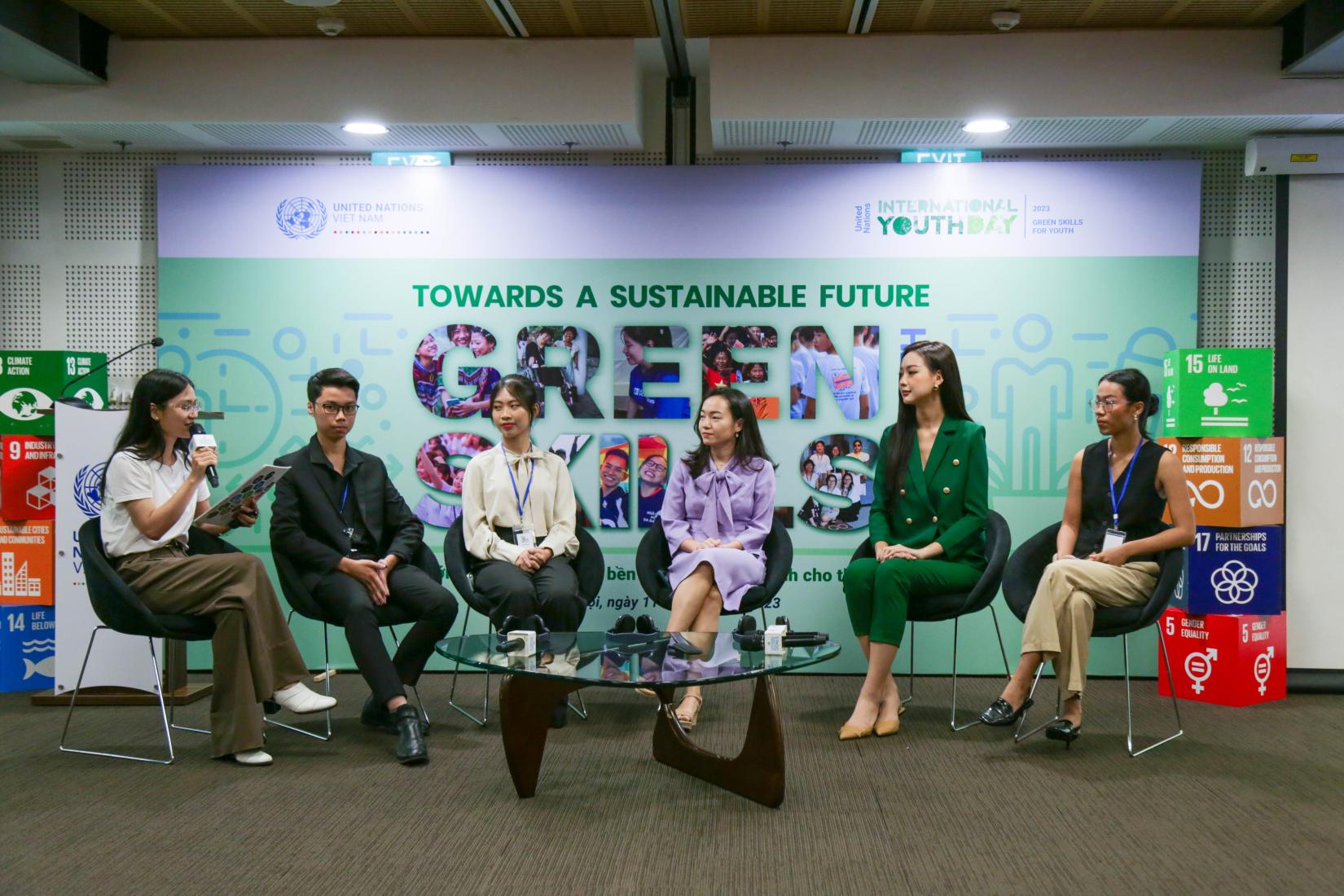 "At this moment, the demand for green skills is outpacing its availability. By 2030, 60% of young people may lack the necessary skills to thrive in the green economy. We must address this disparity and ensure that everyone, regardless of their background or gender, has equal access to these skills.", United Nations Resident Coordinator in Viet Nam, Ms. Pauline Tamesis shared in her opening remarks.
"As Viet Nam steers its national efforts toward a just energy transition and a net-zero future, it is crucial to undertake substantial labor force transformations that fuel a green and low carbon economy," said UNDP Resident Representative, Ramla Khalidi. "Vietnamese youth need to be well-prepared and armed with green knowledge, skills and competencies to be part of these workforces. Embracing new opportunities to cultivate green jobs and future-oriented skills is more than an investment in their potential, it is a commitment to a sustainable world. UNDP stands ready to empower the youth in shaping their path towards a future of green job opportunities."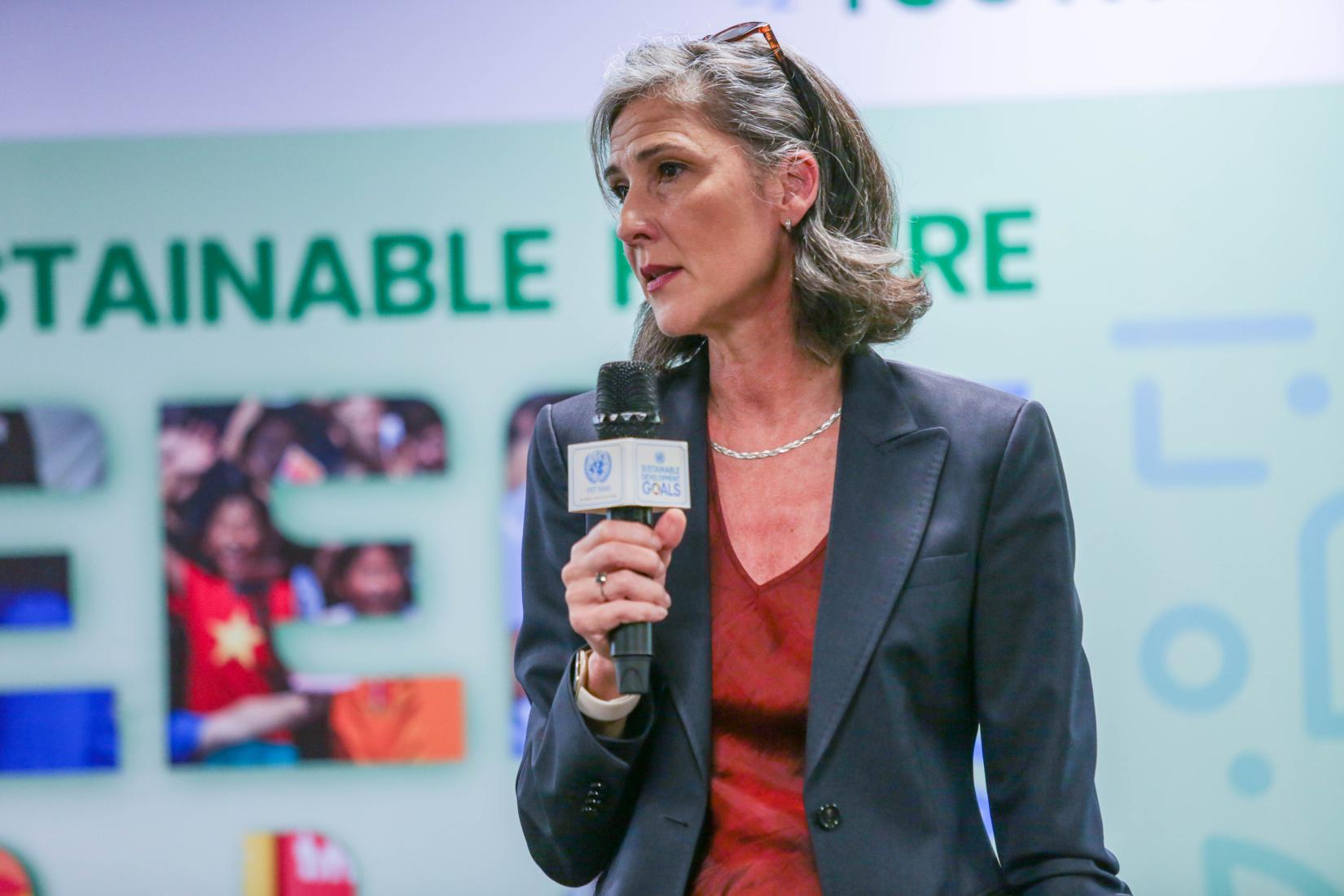 "Green skills opened new opportunities for young people to contribute to a more sustainable society. I am excited to see what Vietnamese young people can achieve by applying these skills.", said Ms. Le Nguyen Bao Ngoc, first runner-up at Miss World Vietnam 2022, a youth guest speaker at the event.
- Ends -
For further information, please contact:
Tran Thi Ngoc Han, Project Officer/Culture, UNESCO Office in Viet Nam
Email: tn.tran@unesco.org
Mobile: + 84 (0)973 692 847
UN entities involved in this initiative
UNDP
United Nations Development Programme