Story
FAO Cash Transfer Programme to Respond to COVID-19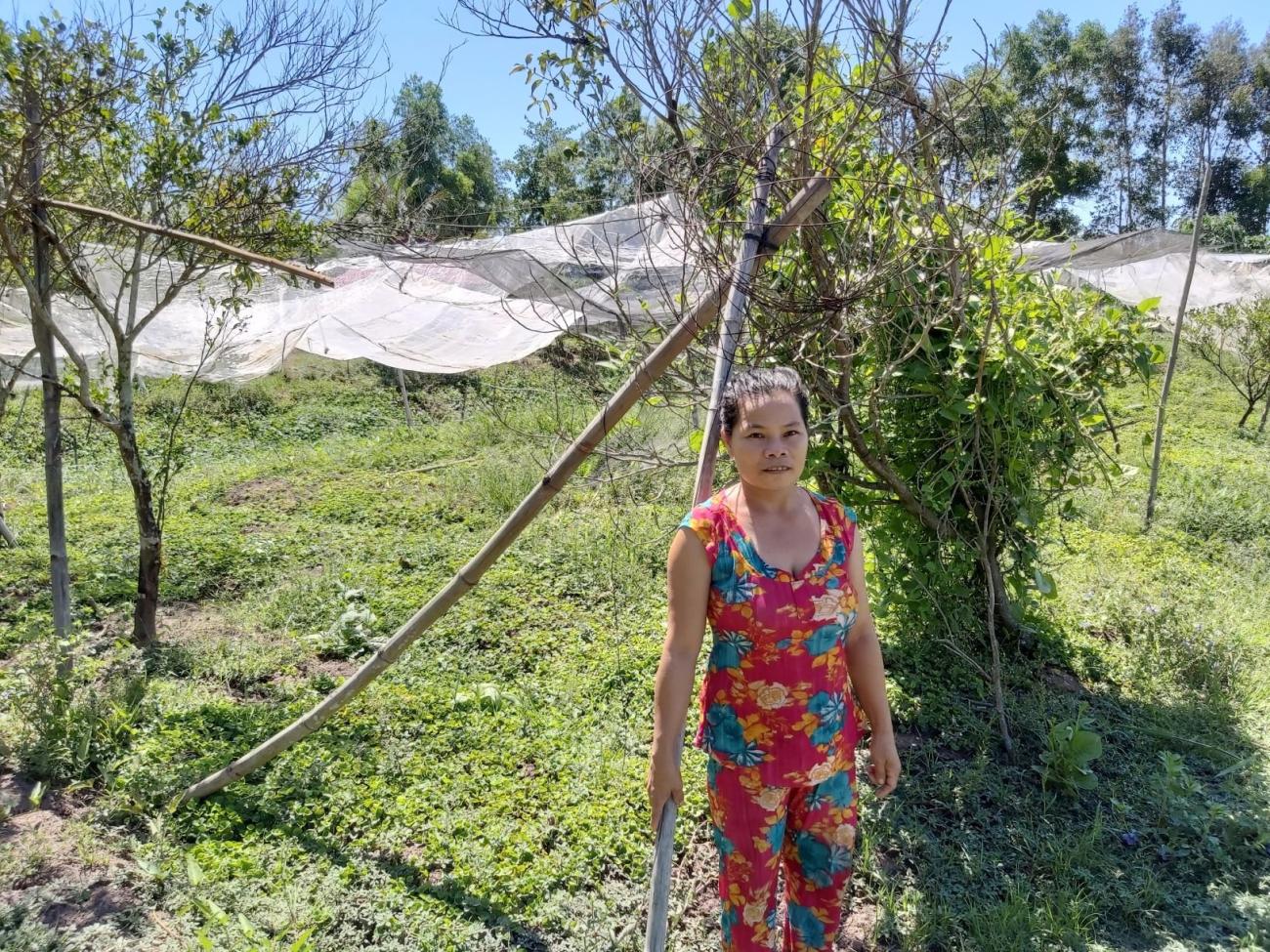 Nguyen Thi My Chau, a 53-year-old farmer, lives with her family in a small commune in the Mekong River Delta province of Ca Mau in Viet Nam.
Nguyen Thi My Chau, a 53-year-old farmer, lives with her family in a small commune in the Mekong River Delta province of Ca Mau in Viet Nam.
Amid the pressures caused by the COVID-19 pandemic and the economic disruption as well as an ongoing drought, life for Chau and her family has become increasingly challenging. Normally she takes care of two grandchildren for her son, who migrated to the city for work. Recently, he stopped sending money home as he and his wife had lost their jobs due to the pandemic. Due to the market's closure and social distancing rules, Chau and other women have stopped selling vegetables and her vegetable patch and fish pond were seriously damaged by the on-going drought.
The family now solely relies on her unstable income from daily labouring to buy food. The family is not listed as a poor household and faces difficulties in meeting requirements to access the government social assistance programme. Chau's household is not alone though, many in her commune and others in the Mekong River Delta are in a similar predicament due to COVID-19.
Compounding pressures from the pandemic, Ca Mau province is frequently hit by extreme weather events (typhoons, drought, saline intrusion). Since the last quarter of 2019, the province has been experiencing prolonged drought and saline intrusion damaging agriculture production and threatening food insecurity. In addition, the government's COVID-19 social distancing order has worsened food security and livelihoods in the province. Although the government is providing social assistance to people and families impacted by COVID-19 through delivering cash grants to poor and /near- poor households, people losing jobs and small-scale household business, many people remain vulnerable and the path to recovery is unclear.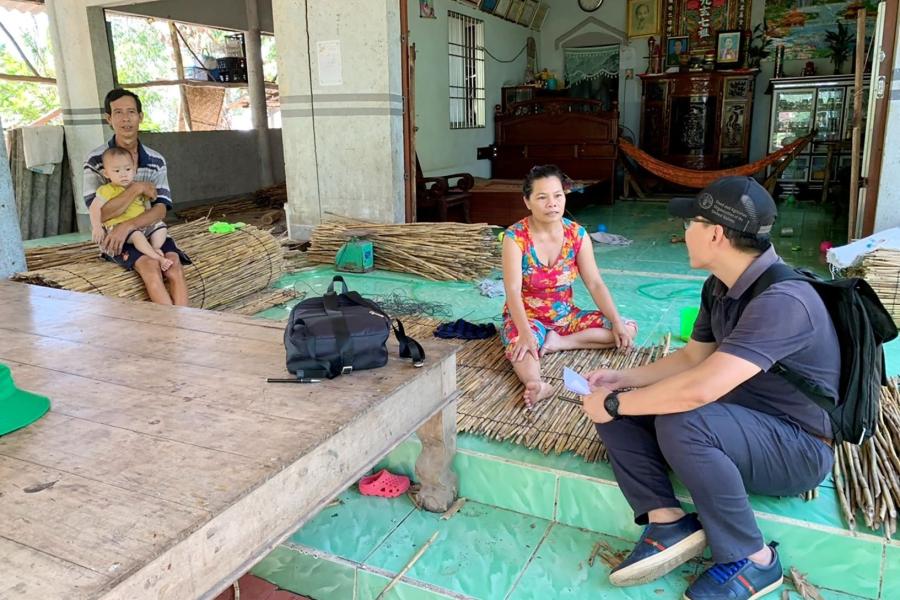 In June 2020, in response, FAO Viet Nam conducted a rapid assessment on the impacts of drought and saline intrusion and COVID-19 pandemic to food security and livelihoods of vulnerable households in Ca Mau province.
In August 2020, trainings on cash transfer programme procedures were held in Tran Van Thoi district, Ca Mau province with commune leaders, the Women's Union, youth and heads of villages to provide an understanding of the criteria and processes for beneficiary selection to ensure transparency and accountability in implementing the cash transfer programme.
The CTP support is from the on-going project the on-going project "Scaling up Forecast based Financing/Early Warning Early Action (FbF/EWEA) and Shock Responsive Social Protection (SRSP) with innovative use of climate risk information for disaster resilience in ASEAN", funded by the European Commission Humanitarian Aid and Civil Protection (DG ECHO).The purpose of the cash grant is to support food security and livelihoods for pandemic-hit families not entitled to the government social assistance programme. A household with less than two members will receive a grant  of VND 2,250,000  (equivalent to approximately US$97) and a household with more than three members will receive a grant of VND 4 ,500,000 (equivalent to approximately US$194).
FAO works as the lead agency of the project and together with UNICEF, UN Women, WFP and International Red Cross and Red Crescent Societies (IFRC) will contribute to more effective humanitarian responses aligned with outcomes of the humanitarian summit in 2016, during which FAO also committed to providing technical support.
UN entities involved in this initiative
FAO
Food and Agriculture Organization of the United Nations