Story
UNODC expands work with law enforcement academies in Southeast Asia to mitigate long-term impacts of COVID-19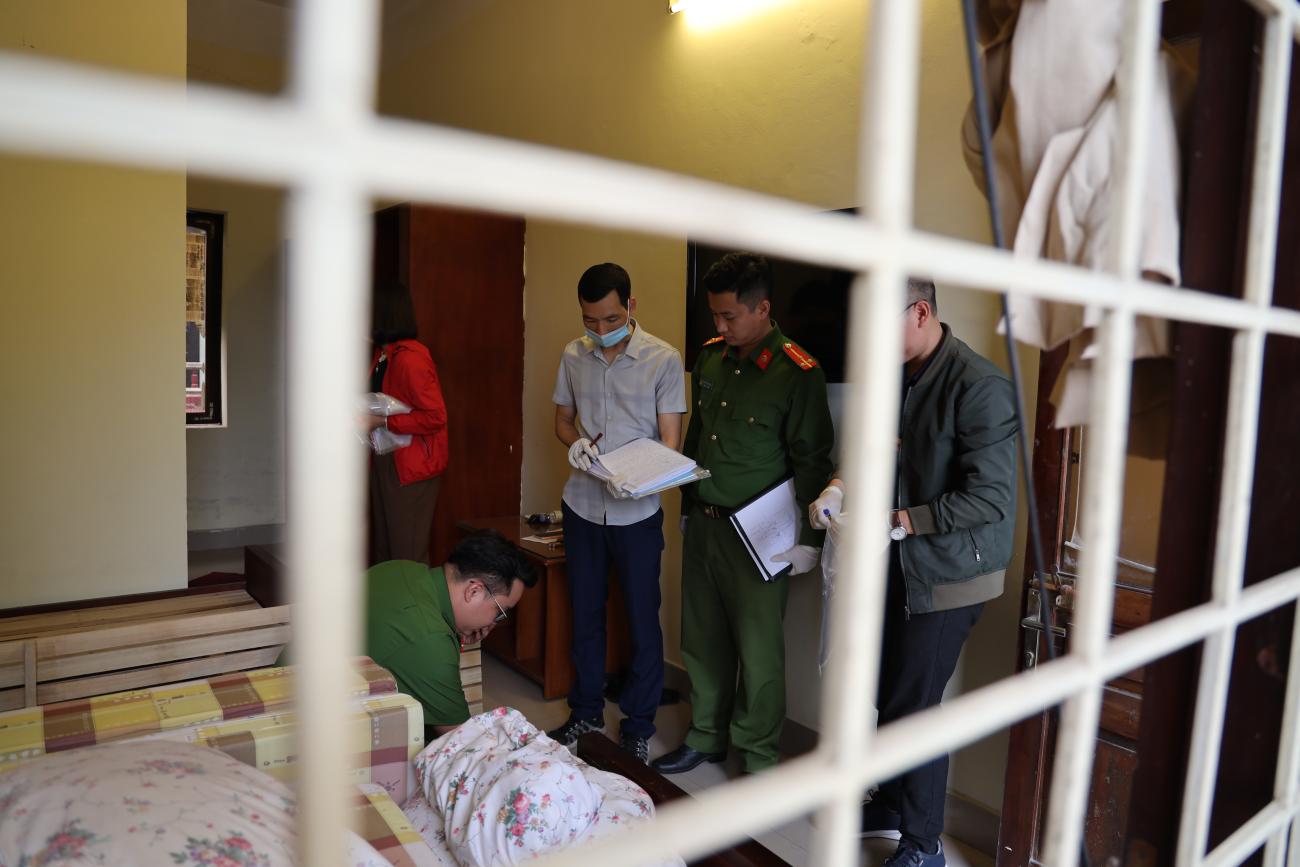 Despite of COVID-19, the United Nations Office on Drugs and Crime (UNODC) is adopting new strategies to train law enforcement officers across Southeast Asia.
As the COVID-19 pandemic continues to disrupt social and economic life, the United Nations Office on Drugs and Crime (UNODC) has adapted how it delivers and is adopting new strategies to train law enforcement officers across Southeast Asia. Prior to the pandemic, experts and international trainers typically travelled between countries to deliver workshops and facilitate mock operations and practical exercises. However, as governments throughout the region have enforced strict closed borders and introduced limitations on in-person gatherings to limit the spread of COVID-19, UNODC has explored and developed new approaches to reach and assist counterparts.
Through agreements with national law enforcement academies, UNODC's border management programme has established state-of-the-art training rooms to conduct professional development workshops, and is regularly delivering advanced training courses addressing illicit trafficking and transnational organized crime. These partnerships have offered UNODC and key institutional partners a sustainable and effective training model which invests in national expertise, and that provides a well-equipped learning environment for frontline officers.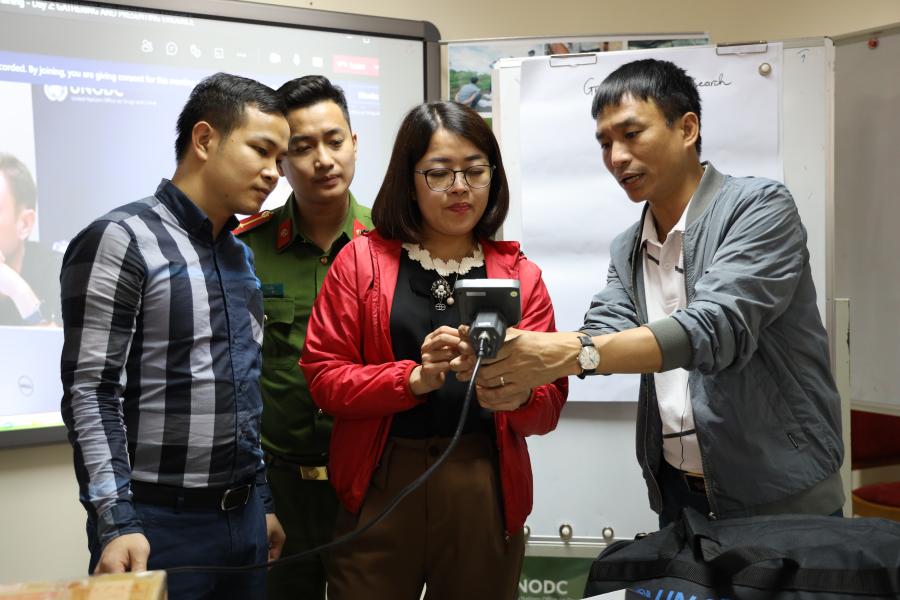 Central to the partnership model is the professional development of instructors themselves. Following agreement with an academy, UNODC delivers an instructors' development course for national trainers based on a series of UNODC developed modules on specialized investigation techniques. The series of 'core curricula' modules —available in English, Burmese, Khmer, Lao, Thai, and Vietnamese—are designed around the responsibilities of, and fundamental skills required by, junior, mid-ranking, and senior officers, and cover a range of topics related to investigating various types of transnational organized crime and illicit trafficking. Following the completion of 'training-of-trainers' workshops, instructors deliver lessons themselves, ensuring critical information and skills reach officers throughout the ranks of law enforcement agencies in the region.
"Our partnerships with training academies are about providing sustainable platforms for member states to achieve results," said Valentina Pancieri, UNODC Regional Coordinator for the Border Management Programme. She added, "the ability to pass on knowledge and skills this way ensures we have an impact on a workforce and not a single group of students."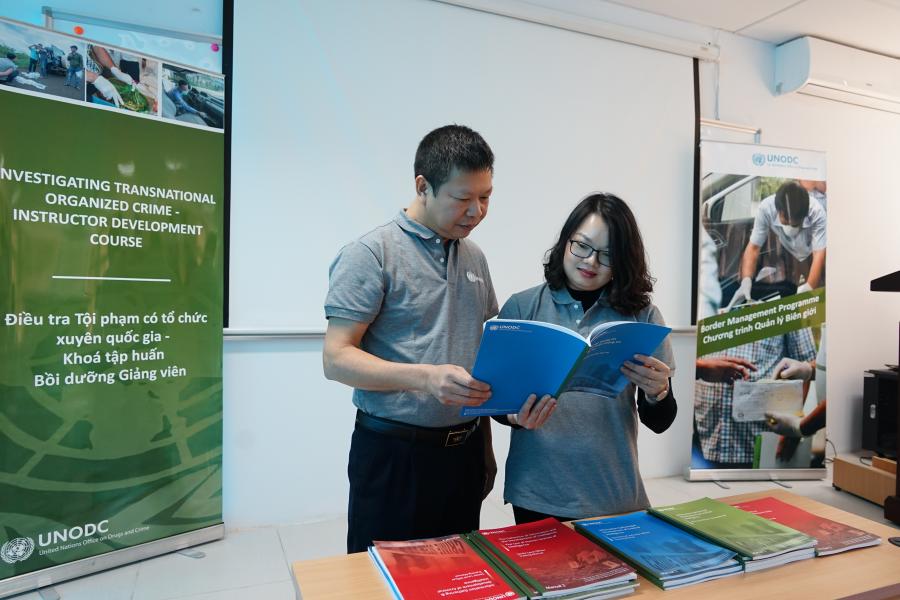 UNODC has established partnerships with three academies—two in Viet Nam and one in the Philippines— and has completed extensive training-of-trainers workshops at the Viêt Nam Customs School and the Viêt Nam People's Police Academy. Importantly, previously trained instructors from the Viêt Nam Customs School lead sessions alongside international trainers during training with the Viêt Nam People's Police Academy, using the skills they developed during the earlier workshop. Agreements with academies in Thailand and Cambodia are now in-place and courses are scheduled in the coming months.
"We have acquired a lot of knowledge and learned skills related to in-class instruction as well as specialized investigation techniques, including crime scene investigation, surveillance, managing controlled deliveries and using technology such as GPS trackers," remarked Major Mac Xuan Huong, of the Viêt Nam Criminal Police Department. "The core curricula is very helpful and I will be using it and applying the lessons learned when instructing my students at the People's Police Academy."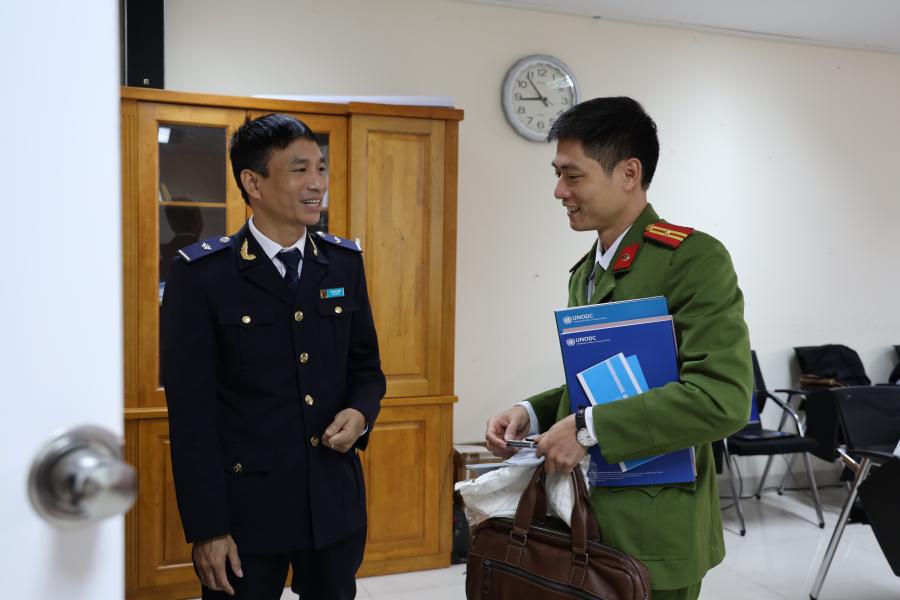 UNODC will continue to expand partnerships with training academies throughout 2021 and 2022 for professional development and regional cooperation, and is developing specialized curricula on specific topics and crime types. The regional border management and cybercrime programmes are working with partner academies in Viêt Nam to develop curricula on digital evidence analysis and cybercrime investigations for national instructors to deliver at the Customs School and People's Police Academy, and the regional precursor programme is developing curricula to enhance knowledge and skills for precursor chemical investigations.
"We know from our experience here in Southeast Asia that law enforcement agencies need a shared understanding of challenges and solutions. Training following a common core curriculum can in many respects provide this foundation – in a sense it means trainers and trainees start to share a common language around the issues they work on" said Jeremy Douglas, UNODC Regional Representative for Southeast Asia and the Pacific. "More effective and cooperation and coordination follows, and it leads to operational outcomes."
As UNODC's network of partner academies grows in Southeast Asia, so too will the opportunity for cooperation between academies and law enforcement officers. The use of a shared core curriculum will, over time, create similar perceptions between law enforcement agencies in the region.
UN entities involved in this initiative
UNODC
United Nations Office on Drugs and Crime