Story
Sustainable design for the Creative City of Hanoi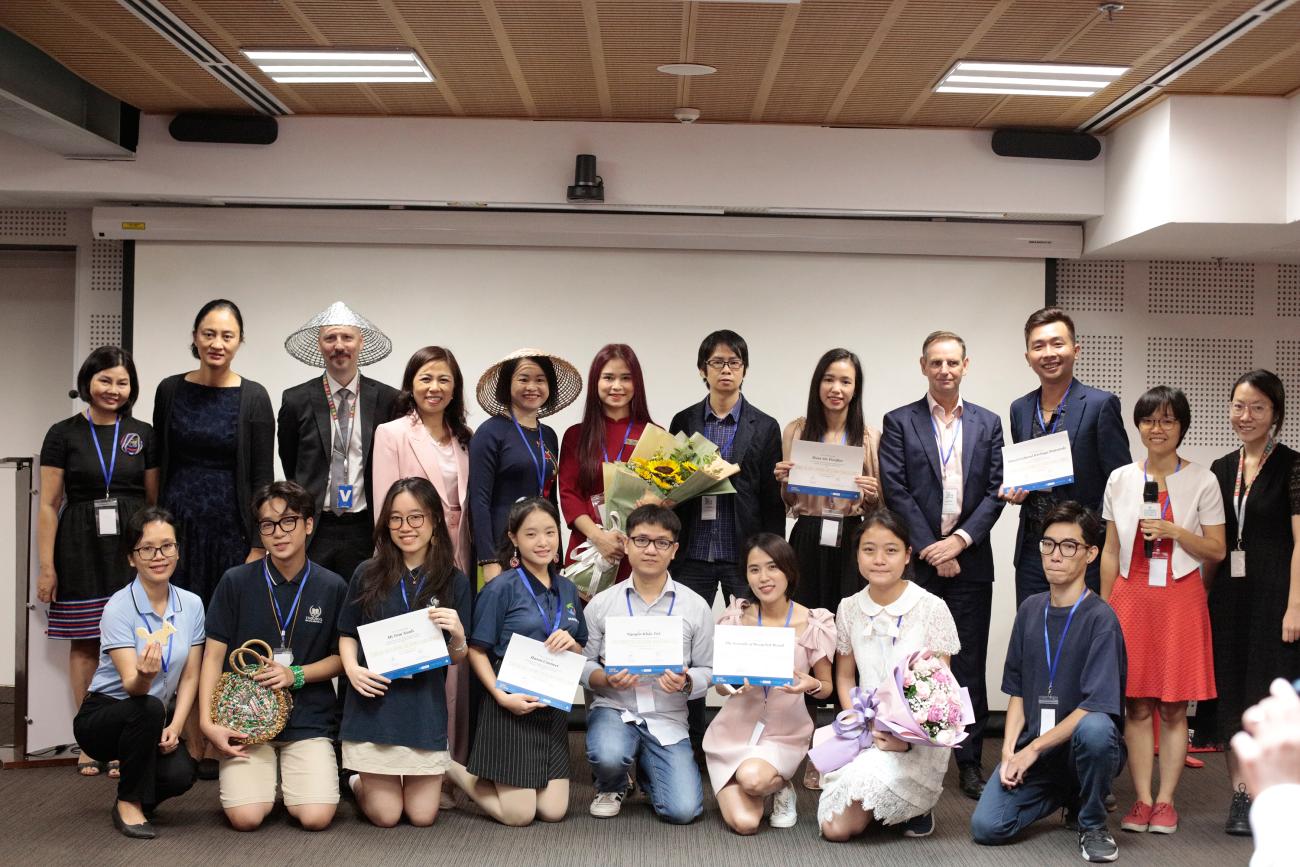 Look back on the Circular Living Design Challenge 2022.
On October 13th, the Award Ceremony of the Circular Living Design Challenge within the framework of "Hanoi ReThink" - a joint project by UNESCO, UNIDO, and UN-Habitat - celebrated creative and sustainable design ideas of young people to build Hanoi as a creative city.
As a part of the "Hanoi Rethink" project - Component on Fostering creative industries and digital fabrication in Hanoi by UNIDO, Fab City Foundation hosted a series of creative activities such as the Distributed Design Course, the Circular Living Design Challenge and the Make-a-thon event from July to September 2022. Among them, the Circular Living Design Challenge seeks new ideas that can motivate and develop the values and heritage of Hanoi in the cultural and creative economy.
The contest attracted many new ideas with rich materials and techniques, from applying traditional crafts to digital fabrication technology and extended design. The ideas showed innovative approaches and solutions in the following topics: waste-to-value solutions; heritage, crafts, and new technologies; new educational models; distributed design principles, etc. The teams/individuals got help from the facilitators to develop their concepts and create prototypes at the Make-a-thon event organized by Fablab USTH and Maker Viet.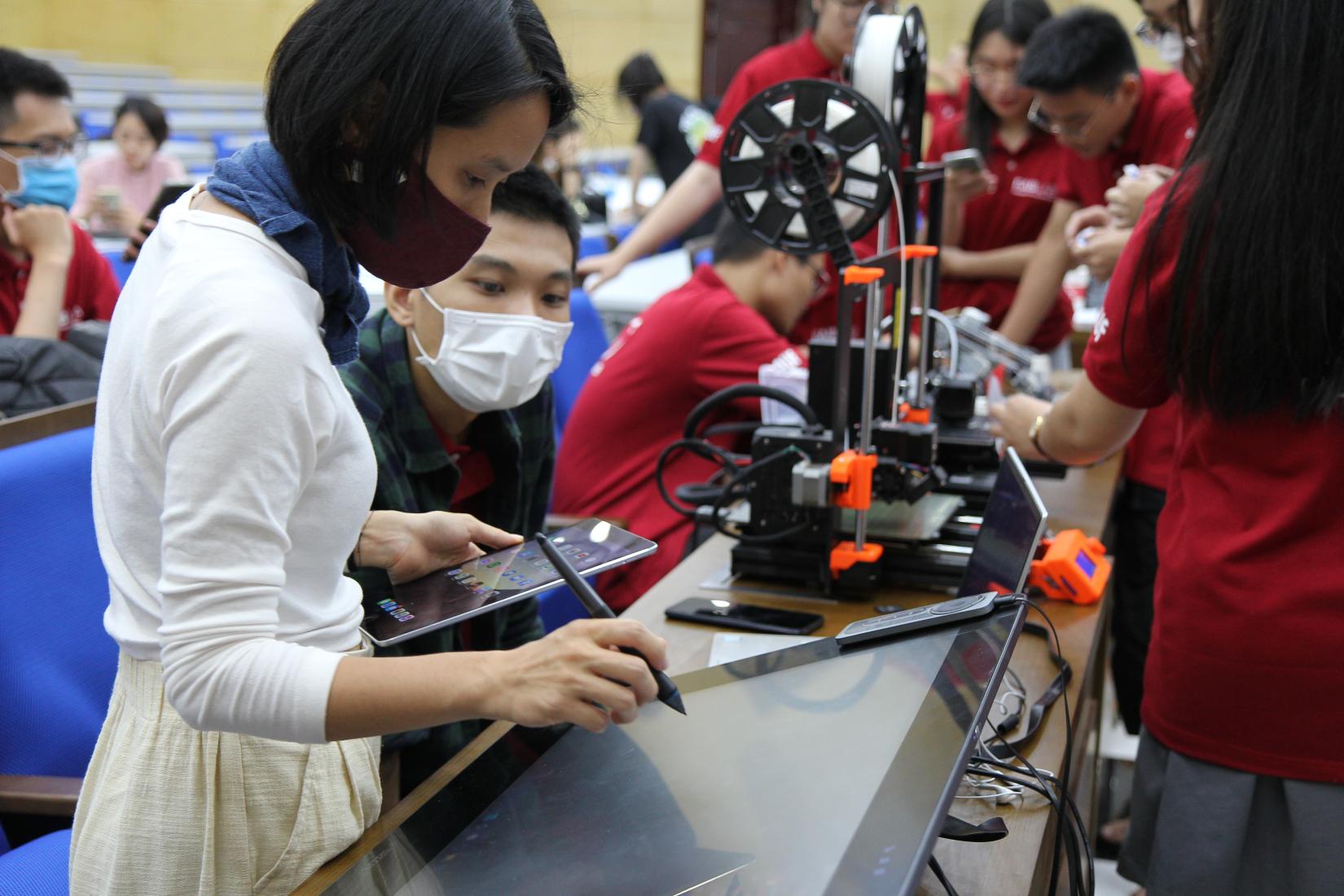 The highest awards were given to 3 projects with the most sustainable, innovative, and scalable design across Hanoi and Vietnam, including "Mi Tom Xanh" by the author group of Nguyen Cong Duy Anh, Le Ngoc Linh, and Vu Thi Thao; "The Sound of Recycled Wood" by Nguyen Thi Hao, and "Coloring Air Quality" by Nguyen Tran Nam Phuong.
In addition, the Promising Ideas Awards were awarded to 3 contestants who have an innovative approach and high potential for future development, including: "Moss Air Purifier" by Le Vu Cuong, Hoang Thi Minh Ngoc, and Vu Ngoc Phuong Anh; "Hanoi Cultural Heritage Postcards using AR application" by Huynh Ngoc Thai Anh; and "Hanoi Connect" by Nguyen Khac Toi, Nguyen Trung Kien and Nguyen Ngoc Linh.
Ms. Vu Thi Thao – the teacher at Vinschool High School and her students brought the " Mi Tom Xanh" products to the contest, which recycles the instant noodles packaging material into useful and aesthetic products. She shared: "My students and I have learned a lot through the contest's training program and expert advice on project development as well as equipment such as instant noodle wrap processing machines. My young students learned a lot through this project, they knew how to share with others through charity, to recycle waste, and call for community participation in donating instant noodles wraps."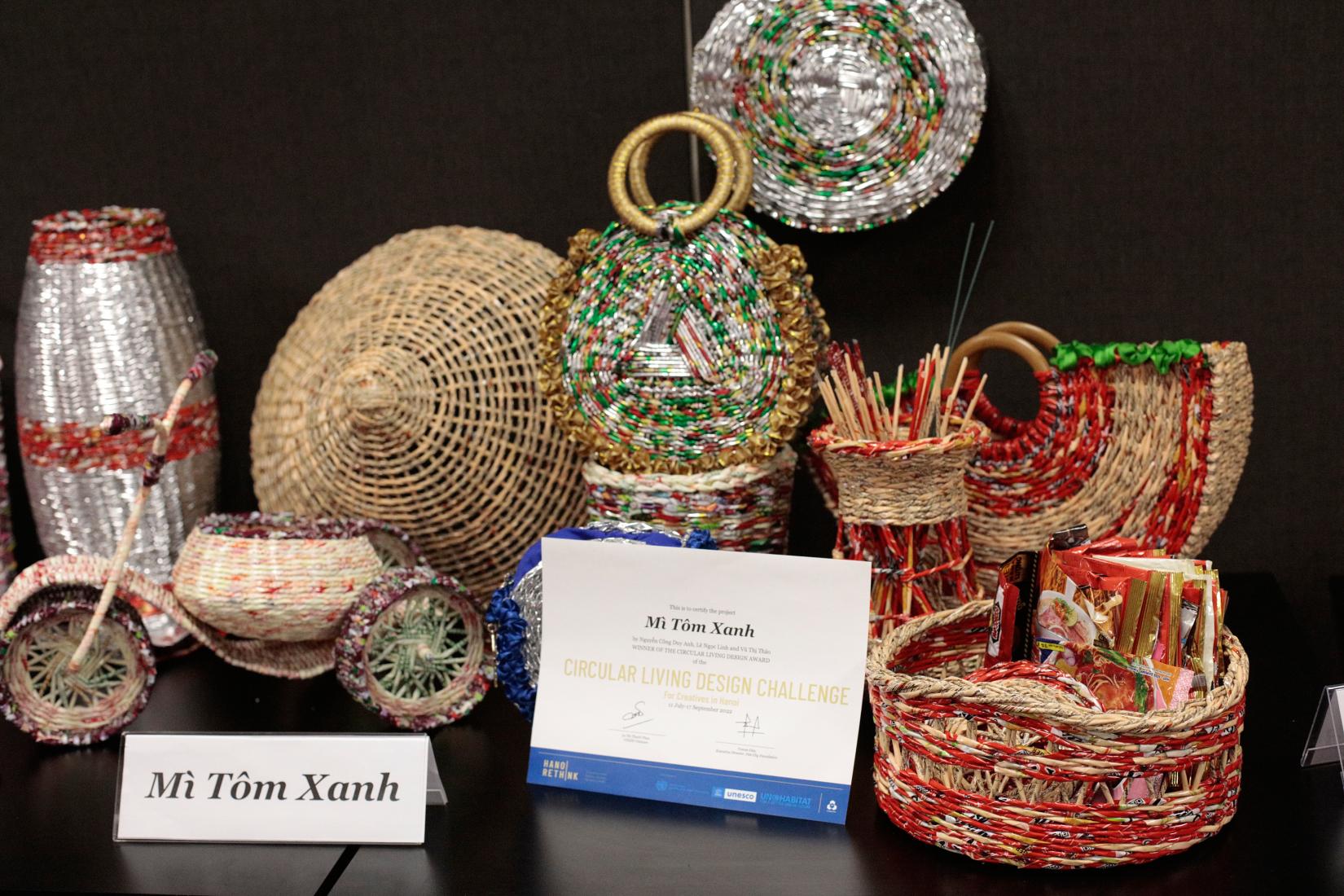 "What we will see here today is a different kind of empowerment, namely creative minds developing their brilliant ideas into concrete projects. Through Hanoi Rethink, UNIDO together with Fab Lab Foundation, work closely with existing maker spaces in Hanoi, and through the Circular Living Design Contest we have sought to further engage the creative people of Hanoi and connect them to the creative hubs in Hanoi." - Mr. Kjell Sundin, project manager of the UNIDO component in Hanoi Rethink project said at the award ceremony.
From October 14th to 21st, the top three winning project owners were sponsored to attend Bali Fab Fest 2022 in Indonesia. This is an international event gathering the global network of Fab Labs to promote digital fabrication, green technologies, and digital innovation.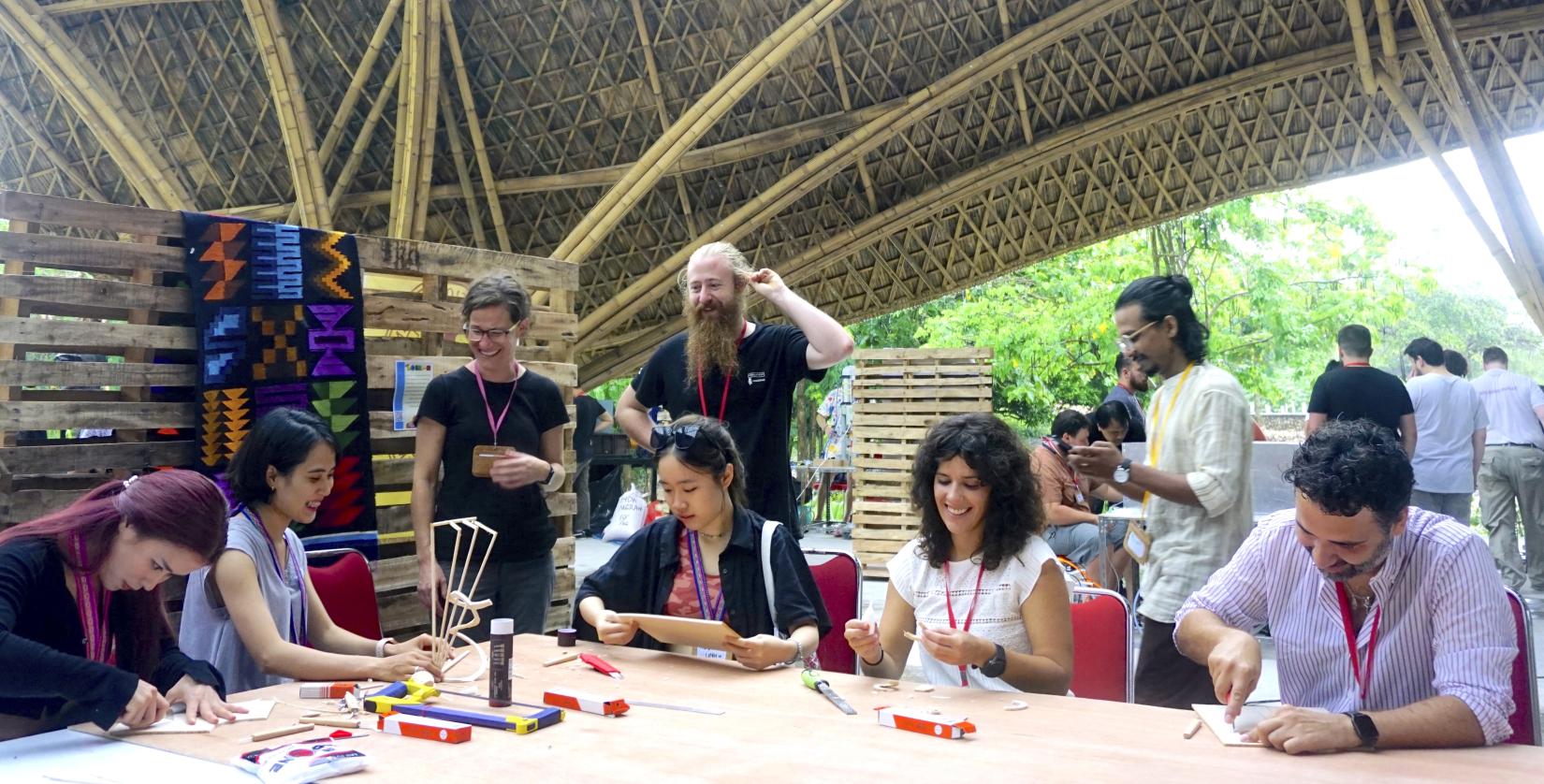 The Vietnamese delegation had the chance to introduce their products and participate in diverse workshops, ranging from craft to digital fabrication, green materials, as well as sustainable approaches using advanced technologies. Through these activities, they had the opportunity to exchange and connect with friends from around the world. They were truly inspired to develop their projects in a more sustainable direction. And they will continue to inspire other creators in Hanoi and Vietnam upon coming back.
UN entities involved in this initiative
UN-Habitat
United Nations Human Settlements Programme
UNESCO
United Nations Educational, Scientific and Cultural Organization
UNIDO
United Nations Industrial Development Organization