Sustainable Development Goals
Good Health and Well-being
Life on Land
Contact information
tnguyen@unfpa.org
22 December 2019 | 9:00 AM - 29 December 2019 | 6:00 PM
Photo voice exhibition "Stories behind the data"
What does 2019 Census data tell us?
Location
Ha Noi
93 Dinh Tien Hoang street, Hoan Kiem District
Vietnam
22 December 2019 | 9:00 AM - 29 December 2019 | 6:00 PM
About the event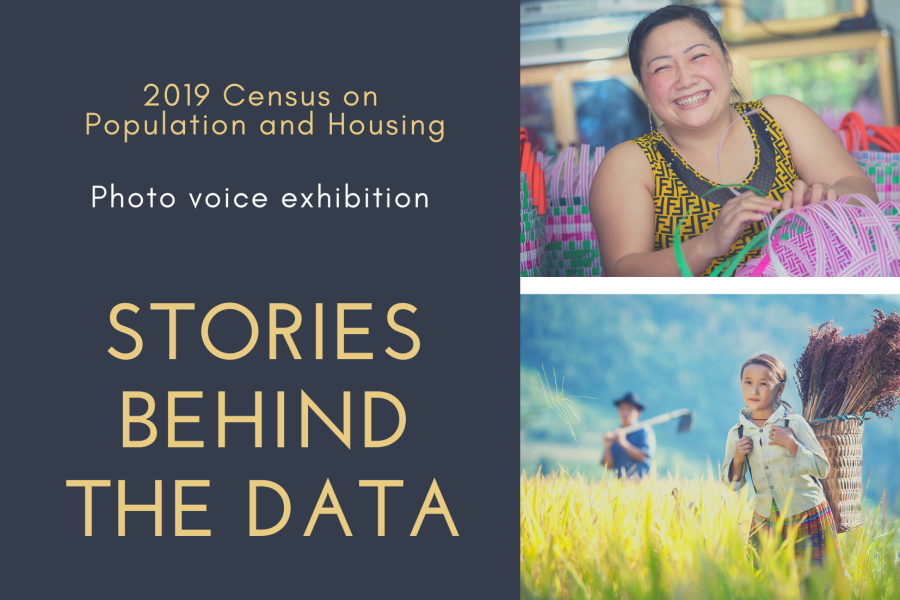 The Population and Housing Census was conducted on April 1, 2019 and collected basic information and data on population and housing in Viet Nam.
Behind the data and statistics, there are thoughtful stories about the lives of people from all regions of the country.
This photo voice exhibition "Stories behind the data" highlights those inspiring stories that really touch our hearts, creating a diverse picture about the issues of social concern.
We hope that the photos and stories will help enhance the understanding of key issues behind the Census data, make a real contribution to improving the lives of Vietnamese people, and ensure that no one is left behind in Viet Nam's development process.
The opening of the photo voice exhibition will be held in the morning of Thursday, 19/12 at the Dissemination Workshop on the 2019 Census's final results, chaired by Viet Nam Deputy Prime Minister, Mr. Vuong Dinh Hue and Minister of Planning and Investment, Mr. Nguyen Chi Dung.