Story
The world in a photo: Shutterbugs capture "The Future I Want" in UN Viet Nam photo contest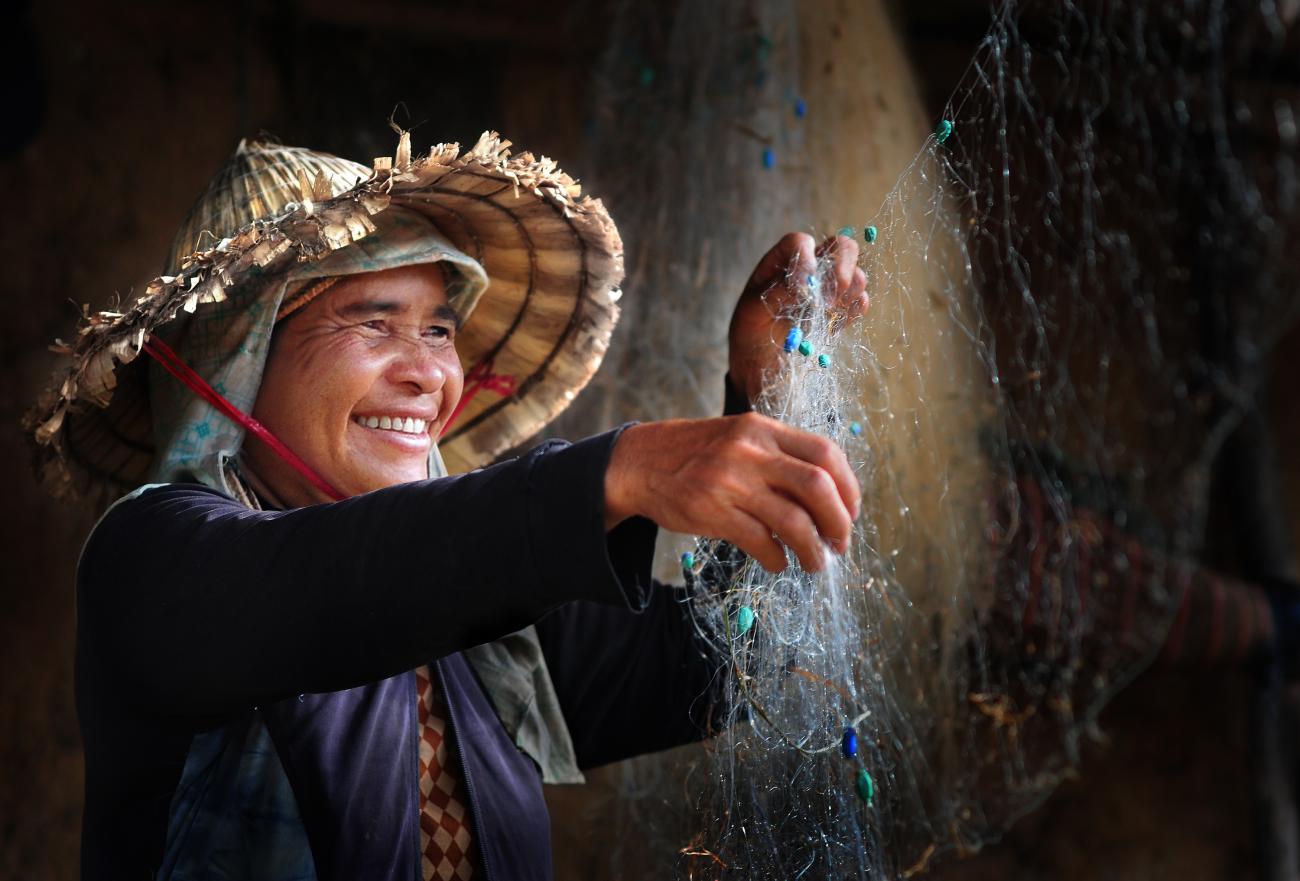 Sometimes we see a whole world in a single photo.
Sometimes we see a whole world in a single photo.
We see personal moments; we see grand struggles.
We see ourselves and, if we are tenacious, we see others.
We feel the stirrings of memory, we imagine the possibilities.
We see all this and more in the winners from the UN in Viet Nam's "The Future I Want" photo contest, seen by upwards of 100,000 people on social media and in person, and marking the 75th anniversary of the United Nations.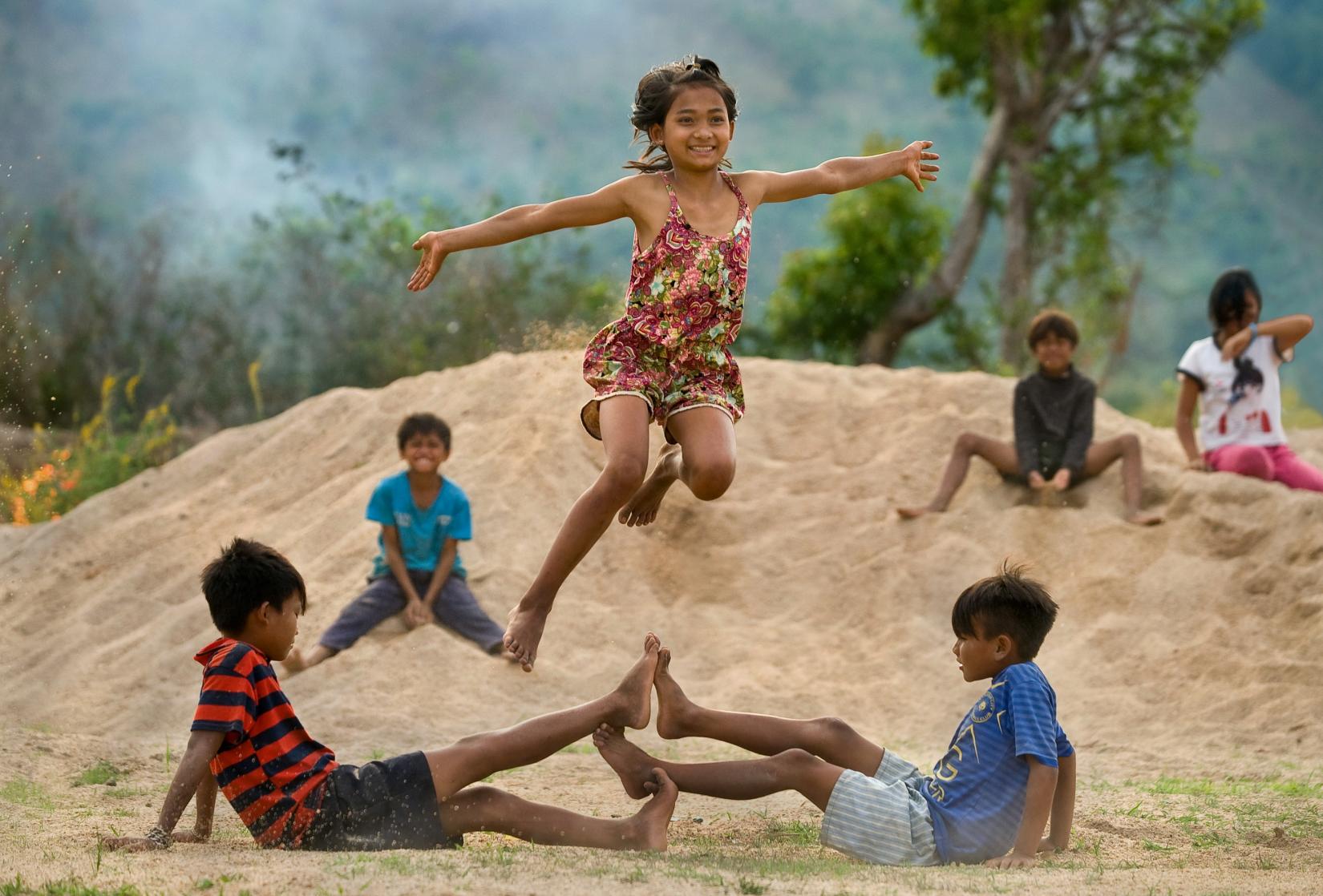 Talent from across the globe
Out of nearly 1,000 entries, 49 photos were chosen to be exhibited at the Vietnamese Women's Museum in October as part of the UN75 commemoration. The photographers came from all over Viet Nam, and ranged in age from 12 to nearly 70. In his first-place photo, "Continuing the dream," Nguyễn Thanh Cường captures the image of a man whose leg has been amputated playing football with his son. His crutch serves as a goalpost.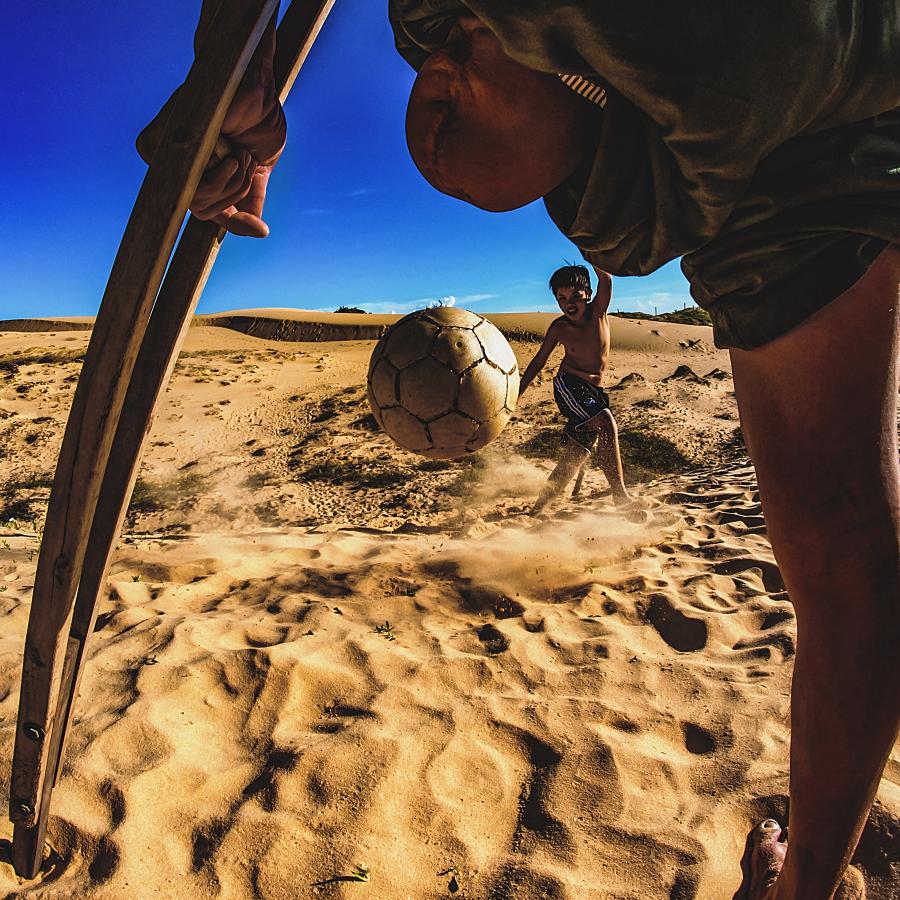 Looking forward
1945 was a landmark year for Viet Nam and the world—it was the year of Vietnamese independence, and the year of the founding of the United Nations. Winning photos looked toward a future that might be. Second-place winner Hồ Anh Tiến gives us "Happy old age," a photo of a couple now in their 80s who were young witnesses to that remarkable year. In them, we find renewed hope for better things.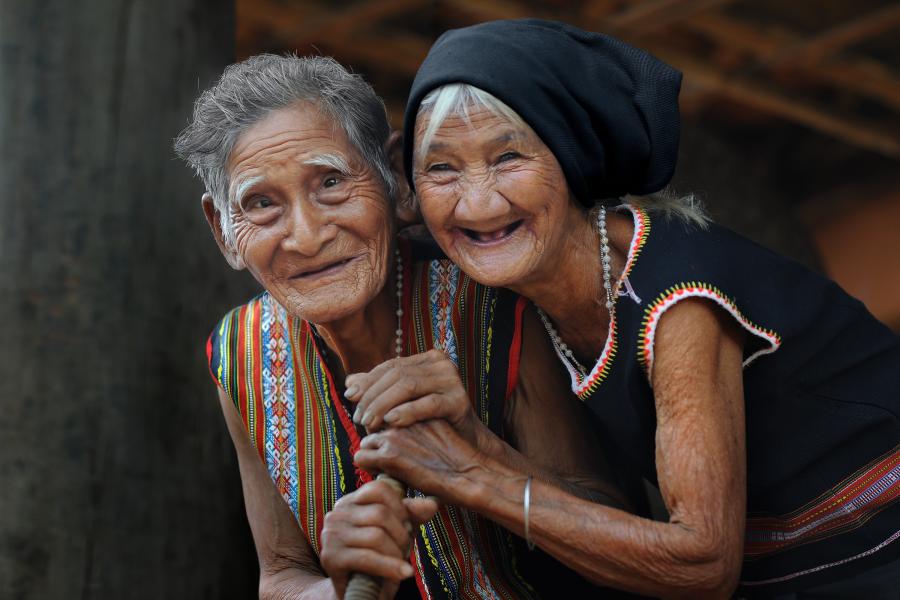 Healthy and happy
Good health is at the foundation of a happy life. That's why it is one of the Sustainable Development Goals, adopted by the nations of the world in 2015. In Phạm Quốc Hưng's third-place photo, a father beams as he holds his tiny baby in the vaccination clinic. His wife is happy that he is taking on a responsibility that was once left solely to women. Vaccinations ensure that children get a good start in life.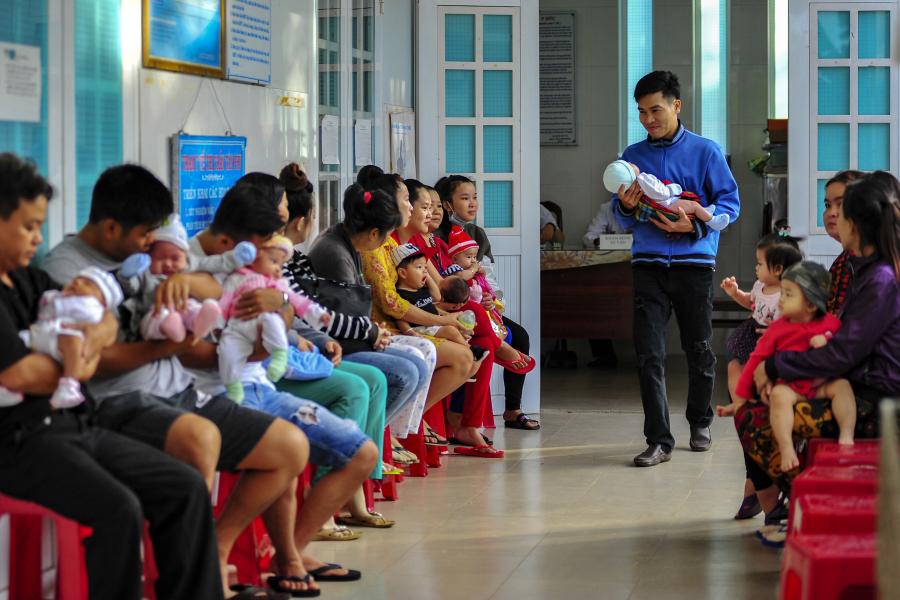 Decent work for all
The work is hard; the pay is minimal. A woman dyes fibers by hand. This is just one of the steps in an arduous process to make beautiful mats that people will use for eating, for prayer, for music, for rest. This winning photo by Trần Đình Duy and Tạ Quốc Hội reveals the working conditions behind some of the everyday things we take for granted and prompts us to think how those conditions could be made better.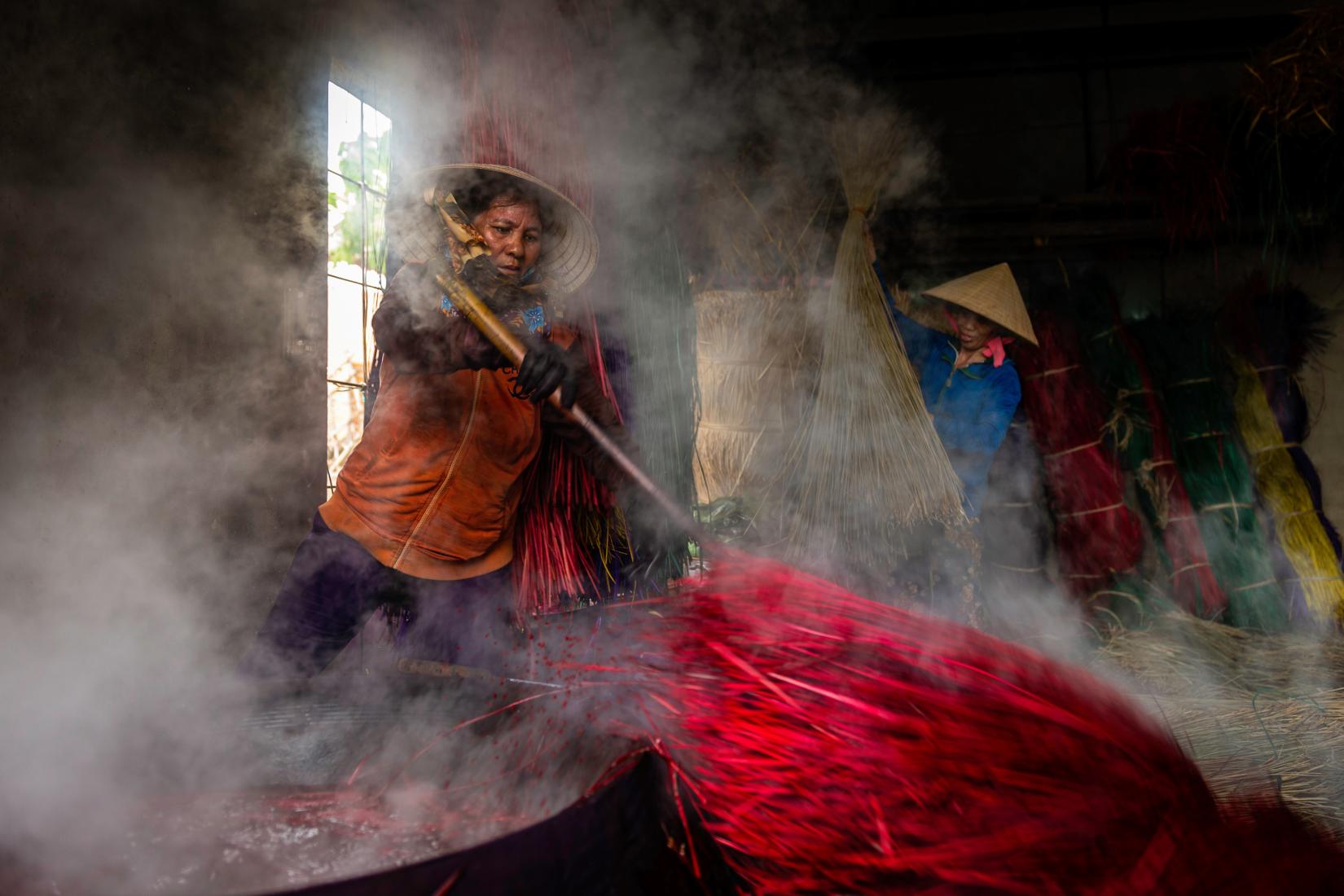 An inclusive and accessible world
Forty-nine of the winning photos were chosen by a panel of seven judges from photojournalism, youth groups, diplomacy, the United Nations, and the Vietnamese Women's Museum. One photo was chosen by a popular vote on social media for the "People's Choice Award." Shot by Nguyễn Trung Hiếu, the photo "Drawing dream" brings us into the home of a man whose hands and lower arms have been amputated. His practice of drawing hands is a model of determination for his son, who looks on. One out of about every 30 people in Viet Nam has a disability, many of them with amputations, whether from unexploded ordnances, or infection, or other causes.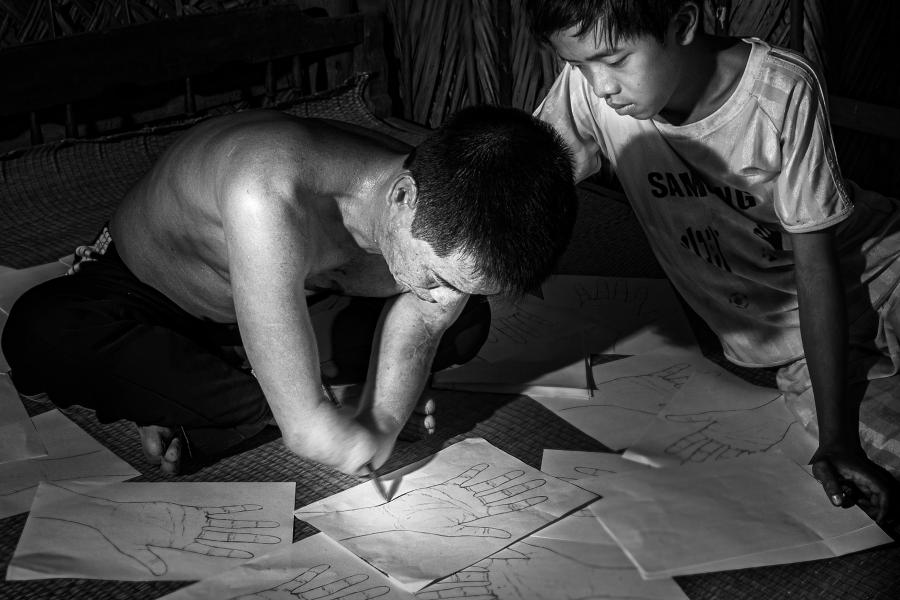 Leave no one behind
In their 2015 pledge to fulfil the Sustainable Development Goals, the nations of the world committed to "leave no one behind." Among the furthest behind are the mother and son depicted in "Where childhood is left," by Nguyễn Hữu Khiêm, who was "very sad to see this scene." The two scavenge for anything of value—recyclable plastic, small items that can be resold. Their struggle stirs us to work toward a fairer world.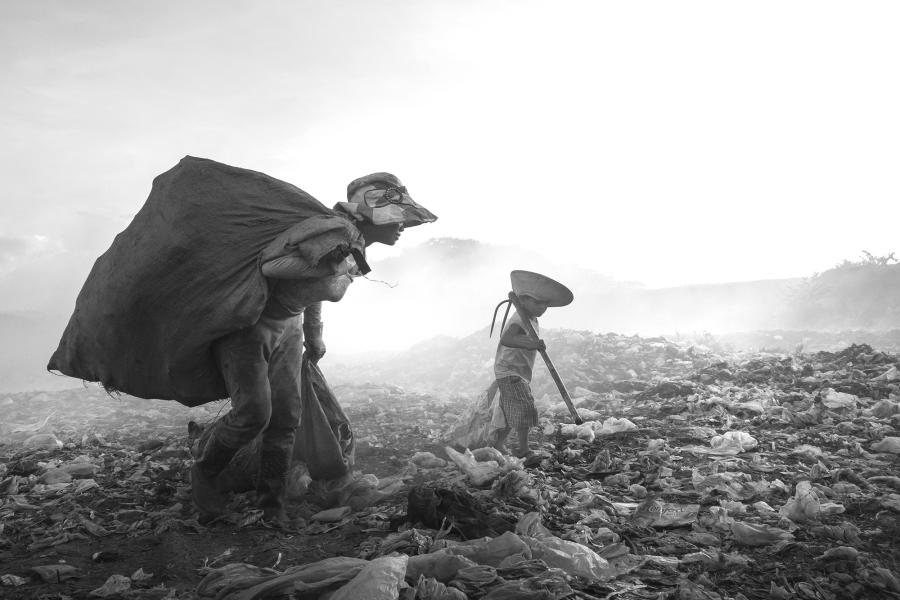 Facing COVID-19 together
As COVID-19 continues scything its way through communities the world over, people have adapted as best they can, remaining isolated from one another. "Stay home with grandma," a photo by Đinh Công Tâm, shows a young girl puzzling out her next move in a game of chess with her grandmother. In her expression, we see ourselves reflected, facing an uncertain future.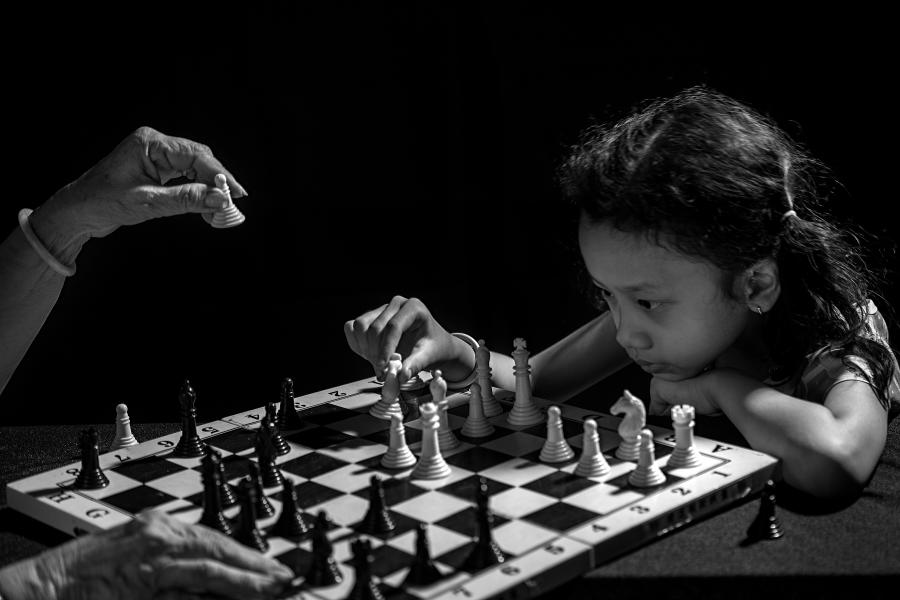 The power of solidarity
"The United Nations symbolizes the power of solidarity to overcome global challenges," says Kamal Malhotra, the United Nations Resident Coordinator in Viet Nam.
"Only when we come together, can we tackle the challenges and convert the high aspirations of the UN Charter into reality for the future we want."
In the photo "For a clean, green environment," Đỗ Trọng Hoài Ân gives us the vision of people working together to collect garbage that floated in from the sea. When we join hand in hand, across nations, we are greater than the challenges we face.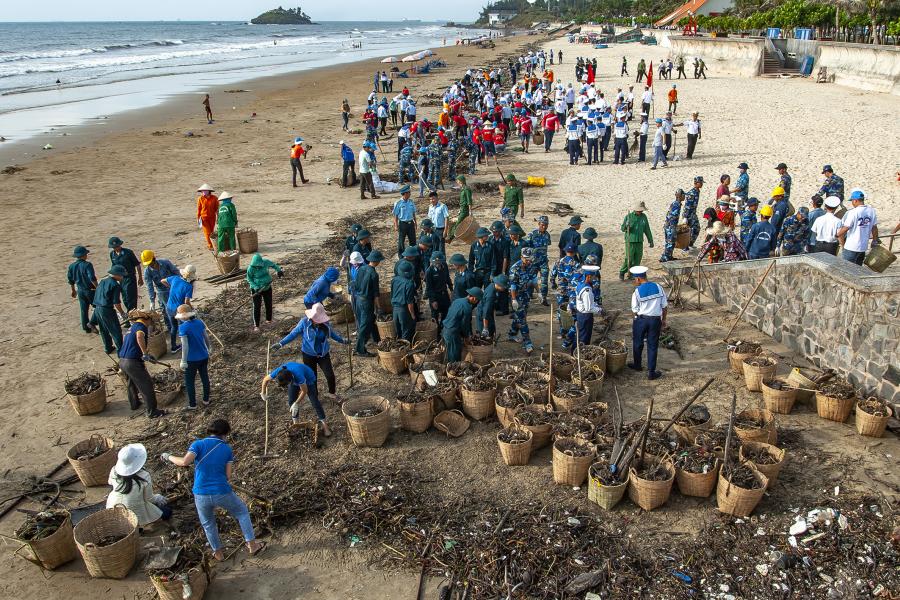 Produced by the UN Communications Group in Viet Nam, with special thanks to Trinh Anh Tuan and Yoomi Jun from the UN country team in Viet Nam. To learn more about the work taking place in the country, visit: https://vietnam.un.org/.
UN entities involved in this initiative
RCO
United Nations Resident Coordinator Office
UN Women
United Nations Entity for Gender Equality and the Empowerment of Women